SUZY KOPF
---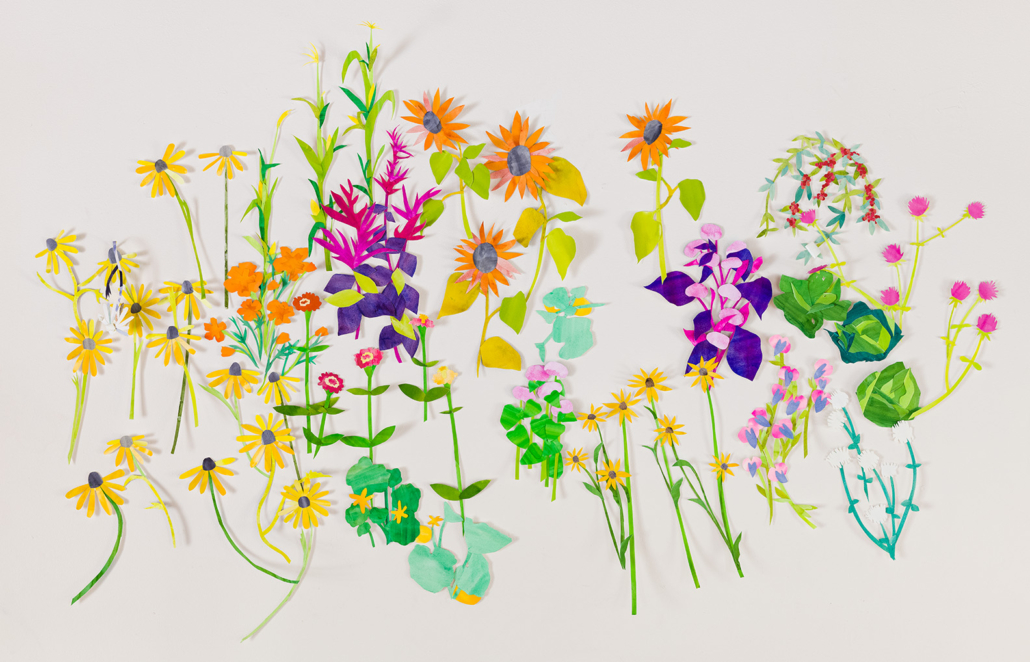 The Old Stone House Garden (2019)
Watercolor collage, approximately 28" x 72″, $1,500
As part of her no waste studio practice, in this new work for the Old Stone House Suzy Kopf has used scraps of watercolor paper left over from class demonstrations and larger works to recreate plants from the OSH garden in high summer.
Kopf has previously made paintings, artist books and wallpaper that address the divisions people make between the desirability of perennial plants and weeds. In 2017, Kopf collaborated with the Gowanus Canal Conservancy to create "Gowanus Natives" a brochure detailing ten plants indigenous to Brooklyn and how to cultivate them.
---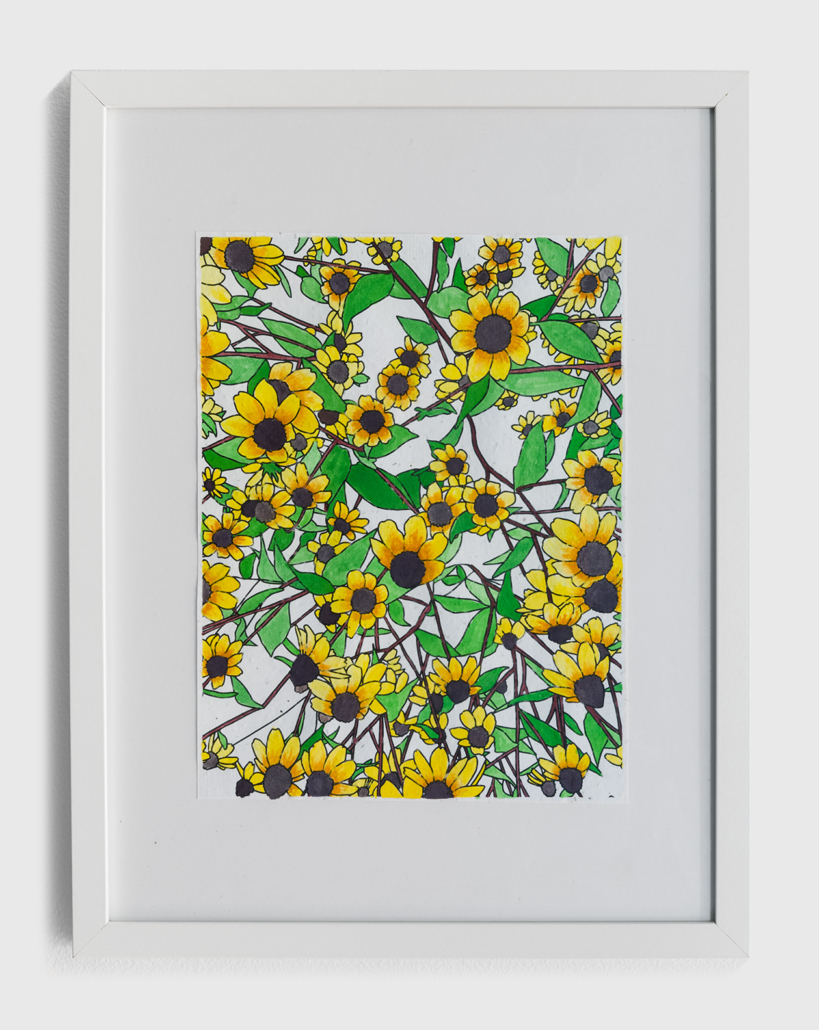 Black Eyed Susans (2021)
Digital drawing on seed paper, 8.5" x 11", Sold
This design is available as a free coloring page in the gallery, it has been printed on a plant-able seed paper made with seeds of some of the same kinds of plants you'll find in the Old Stone House garden.
---
ABOUT THE ARTIST
Suzy Kopf was raised in Silicon Valley, on a cul-de-sac that used to be a plum orchard that used to be an army encampment on occupied Ramaytush land, and currently lives and works in Baltimore, in a house on occupied Piscataway land that was once the right field of the second Oriole Stadium.
She completed her MFA in Studio Art at the Maryland Institute College of Art (MICA) and holds a BFA in Fine Arts from Parsons and a BA in Art History from Eugene Lang College. She has attended numerous residency fellowships including Kala, The Studios at Mass MoCA, Playa and VCCA. She received a Design History Society Travel Grant as well as several research grants to support her art practice.
She regularly leads workshops and lectures on professional development for artists. She teaches watercolor painting and museum studies at Johns Hopkins University and MICA. She is a Hagley Museum fellow currently developing work about the impact of the advertising tactics of the American citrus industry.
Follow her on Instagram at @suzykopf.