The Battle of Brooklyn, August 27, 1776
1776-1783: Embattled and Occupied
The Declaration of Independence was signed in ink at Philadelphia … and signed in blood at Brooklyn.
When people remember the beginning of the American Revolution, they usually think of the "shot heard 'round the world," fired in 1775 in Concord, Massachusetts, or the bloody battle at Bunker Hill. But America's path to independence really began in August of 1776 with the Battle of Brooklyn, the first military engagement following the adoption of the Declaration of Independence in July 1776.
The fighting raged in and through areas that Brooklynites travel every day. Significant battlefields included Gravesend Bay, and today's Green-Wood Cemetery, Prospect Park, Fort Greene Park and Fulton Ferry Landing.
The Old Stone House was the culminating site of what was the largest battle of the Revolutionary War.
On the morning of August 27th, 1776, the British were advancing toward the main American camp on Brooklyn Heights. Realizing the dire American position, the American General, William Alexander, Lord Stirling, led a regiment of 400 Maryland soldiers against 2,000 British forces commanded by General Charles Cornwallis at the Old Stone House. The Marylanders fell, regrouped, and attacked again, but eventually their losses became too great to continue and Stirling finally surrendered. Cornwallis later said that General Lord Stirling "fought like a wolf."
On August 30, 1776, Maryland Major Mordecai Gist wrote, "The principal loss sustained in our battalion fell on Captains Veazey, Adams, Lucas, Ford, and Bowie's companies. The killed, wounded, and missing amount to two hundred and fifty-nine."  Where those killed are buried is uncertain to this day.
The outcome of the Battle of Brooklyn was a victory for the British, who killed or captured 1,000 Americans and proceeded to occupy Brooklyn and Manhattan for seven years.
However, the British failed to capture Washington and his army, which withdrew across the East River to fight again and, eventually, win the war.
In 1783, the British finally surrendered, sailing from New York in defeat, and America embarked on its destiny as an independent nation.
Take a tour of the battle with John Turturro
The Battle of Brooklyn, August 27, 1776
1776-1783: Embattled and Occupied
A short film about William Alexander, Lord Stirling, the forgotten hero of the Battle of Brooklyn, the first battle of the American Revolution, the War for Independence. On a humid August morning in Brooklyn, New York, 1776, 20,000 British regulars and Hessian mercenaries bore down on George Washington's recently formed American army of 12,000 men.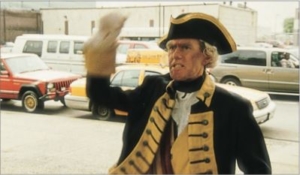 Watch The Battle of Brooklyn – A Farce in Two Acts
Who gets to tell the story of our history?  There is always more than one point of view, including this 1776 British play mocking the American Revolution.  Staged online on the 244th anniversary of the first battle of the War for Independence; lovingly abridged and directed by local historian Dylan Yeats. Presented by The Old Stone House, August 27 2020.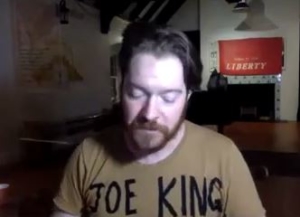 Read keynote remarks commemorating the Battle of Brooklyn:
Michael Crowder
Public Historian
Institute for Thomas Paine Studies/Iona College
The Green-Wood Cemetery
August 25, 2019

Michael Crowder – 2019 Battle of Brooklyn Keynote
Joseph M. McCarthy
The Green-Wood Cemetery
August 28, 2016