K. HASKELL
---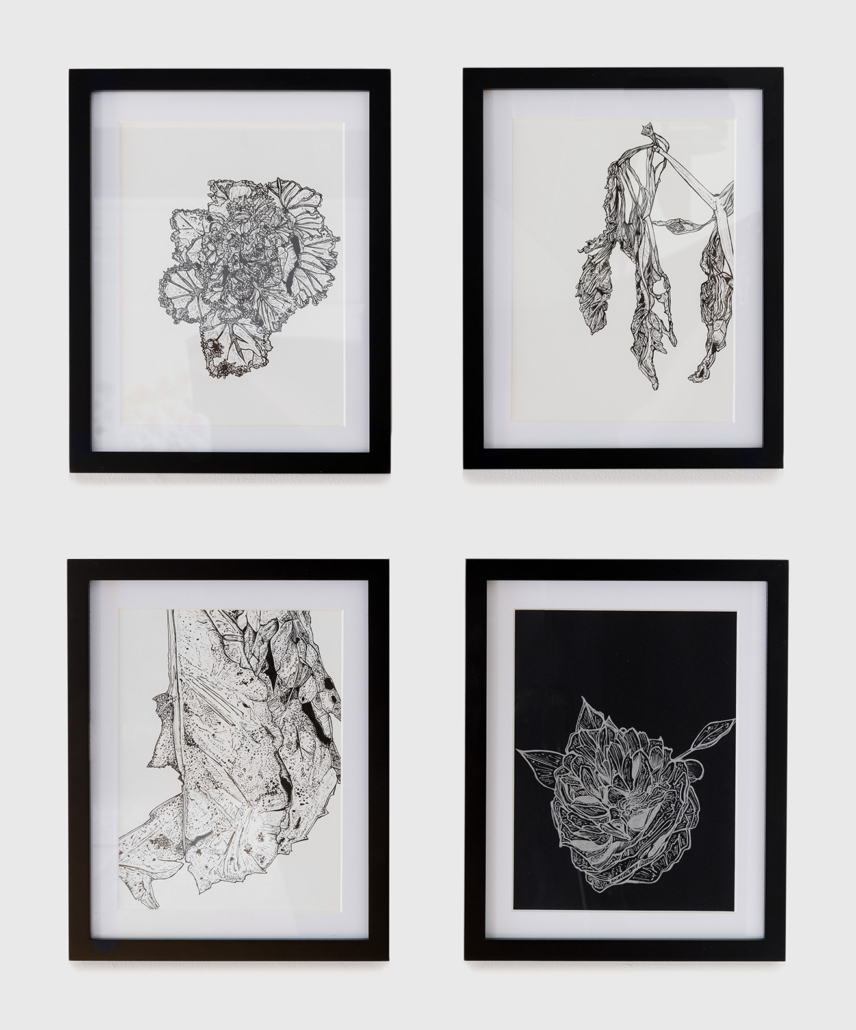 Clockwise from Top Left:
Flourished #25 (2021)
Ink on paper, 9"x12", $300
Flourished #22 (2021)
Ink on paper, 9" x 12", $300
Flourished #6 (2021)
Gel pen on paper, 9" x 12", $300
Flourished #21 (2021)
Ink on paper, 9" x 12, $300
---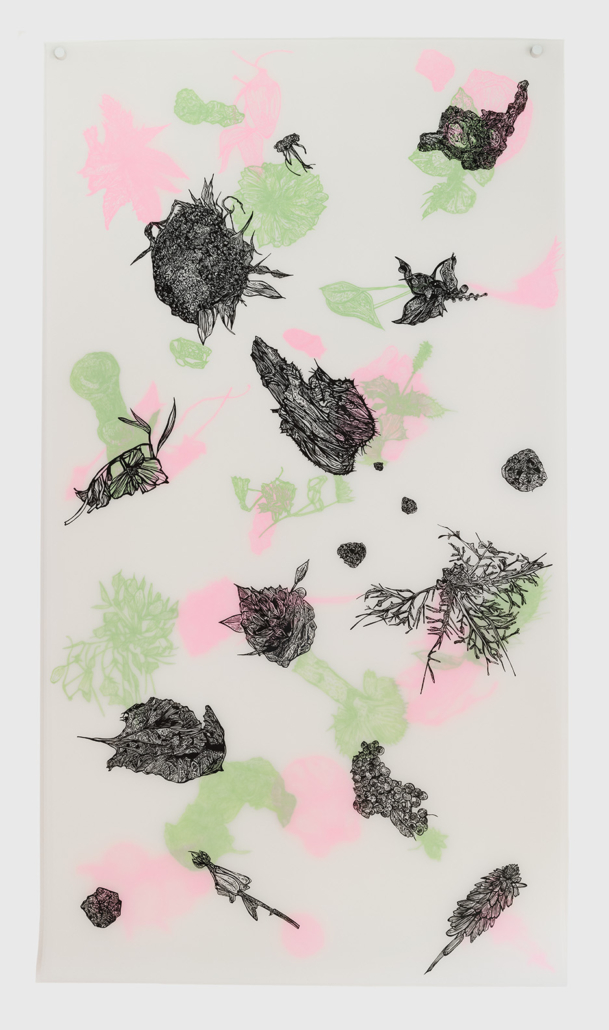 Flourished, Gathered (2021)
Molotow ink on layered translucent duralar, 40" x 72", $2000
Flourished, Gathered is part of Haskell's Flourished series, which is a
sibling to their larger body of work, Decomposed. Flourished is a
collection of graphic studies that focuses on the botanical and desirable
elements of nature in various parts of the life cycle. Most of the studies in
Haskell's collection were discovered during their travels throughout
Brooklyn, including to the Old Stone House's garden and the many yards,
parks, tree pit gardens, and bodegas along the way.
"The city leaves behind many treasures to find if you are actually looking;
this is a sample of what it's revealed to me."
---
ABOUT THE ARTIST
K. Haskell is an interdisciplinary visual artist, draftsperson, and illustrator. Originally from the Boston area, they moved to New York in 2001 to pursue a BA from Marymount Manhattan College in Graphic Design. Since graduating in 2005, Haskell has shown in a variety of venues throughout New York, including The Gershwin Hotel, Midoma Gallery, The Governors Island Art Fair, The Old Stone House and Trestle Gallery. Haskell is the owner of the screen-printing company, Haskieville Apparel and is also the co-founder of the Brooklyn art collective, Gowanus Swim Society.
Haskell recently received their degree from the Boston Low Residency MFA Program at Massachusetts College of Art and Design.
Haskell's Pronouns are They, Them, Theirs.
Follow them on Instagram at @haskelldraws.