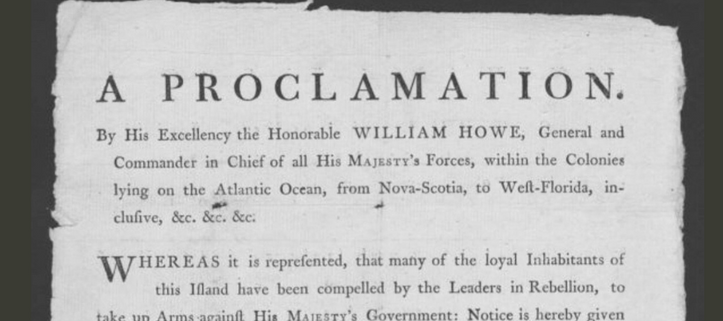 Trace the steps of two great armies as you walk along Fifth Avenue!
August 19-August 27, co-sponsored with the 5th Avenue BID
See the Scavenger Hunt guide and code book on our website HERE! Or get a physical copy at the Old Stone House.
Look for General Howe's Broadside, the historic notice that  will be hanging in several key storefronts along the Gowanus Road (Today's Fifth Avenue.). This historic document was posted throughout Brooklyn in August of 1776 to urge Brooklynites to give up the Patriot cause and support the King.  Or suffer the consequences….
At the bottom of each is a secret message. Decode the secret message and deliver your intelligence at a Battle Commemoration event to win!
Participants who have participated in the Scavenger Hunt should show their findings to a person with two white feathers in their tricorn hat for confirmation. This person will be at the Old Stone House on August 26th and Green-Wood Cemetery on August 27th. All those who complete the hunt will receive a prize for their participation.
Participants will be entered into a raffle, eligible to win a $50 5th Avenue Bid Gift certificate!