ANNA LISE JENSEN
JANE JACOBS LIVES HERE
For Jane Jacobs Lives Here, I resurrect the activist spirit of Jane Jacobs, having her inhabit the Old Stone House (OSH) and once again confront Robert Moses (who played a central role in rebuilding OSH and its grounds); this time the struggle is about his decision to scrap a planned bike/pedestrian path on the Verrazzano-Narrows Bridge although one was originally planned.
I have made a series of large Climate Justice Posters for the OSH grounds, combining Verrazzano images with Jane Jacobs' quotes from her book, The Death and Life of Great American Cities, that she was writing around the same time as Moses decided to do away with the Verrazzano bike path. One of my posters includes a link to an online petition to realize this path in the present. View the petition here.
In addition to the posters, I created an online DIY guide to bike activism reflecting my own experience, from starting the first chapter of Transportation Alternatives in Southwest Brooklyn, to co-founding Bike South Brooklyn and leading Green Harbor/Torch Rides. These rides bring attention to the need for the bridge lane in addition to building community in the process, and I am organizing a ride to OSH as part of Jane Jacobs Lives Here and Brooklyn Utopias: 2020.
I view this work as being part of a larger effort by many people to activate a dream of green mobility in an increasingly congested Brooklyn of failing infrastructure; furthermore, it presents a vision that expands beyond one borough to our shared harbor. The actions serve as one additional platform to nurture our shared networks and possibly transform a private utopia into a shared, objective reality.
Meet Anna Lise at her Green Harbor Ride program on September 12.
---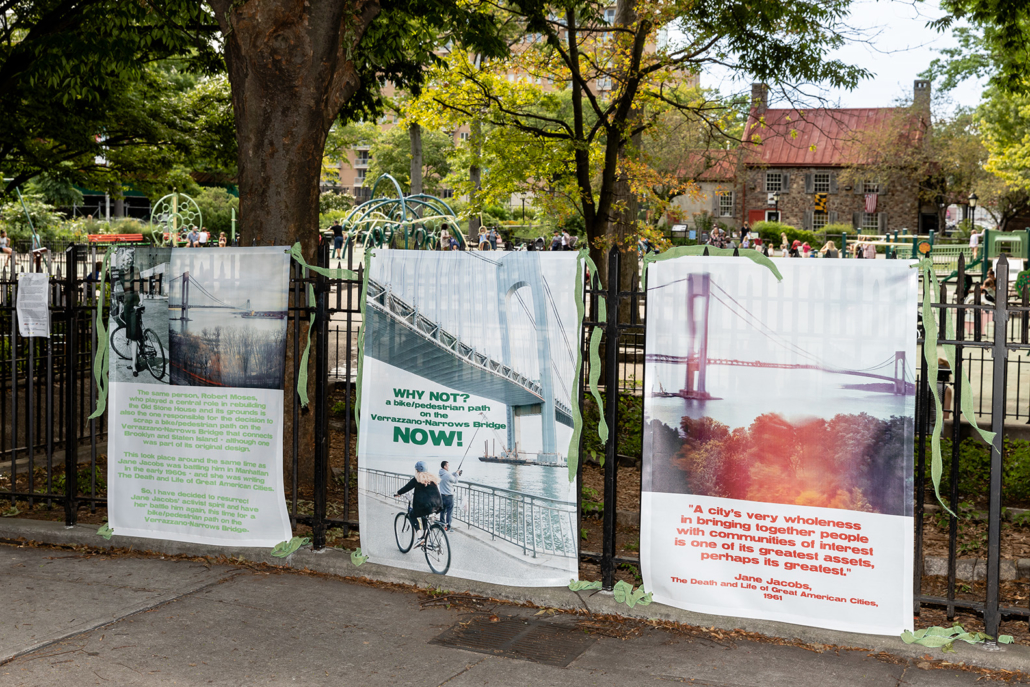 Climate Justice Posters (2020)
Archival inkjet prints with varnish
Exhibition Photography by Etienne Frossard
---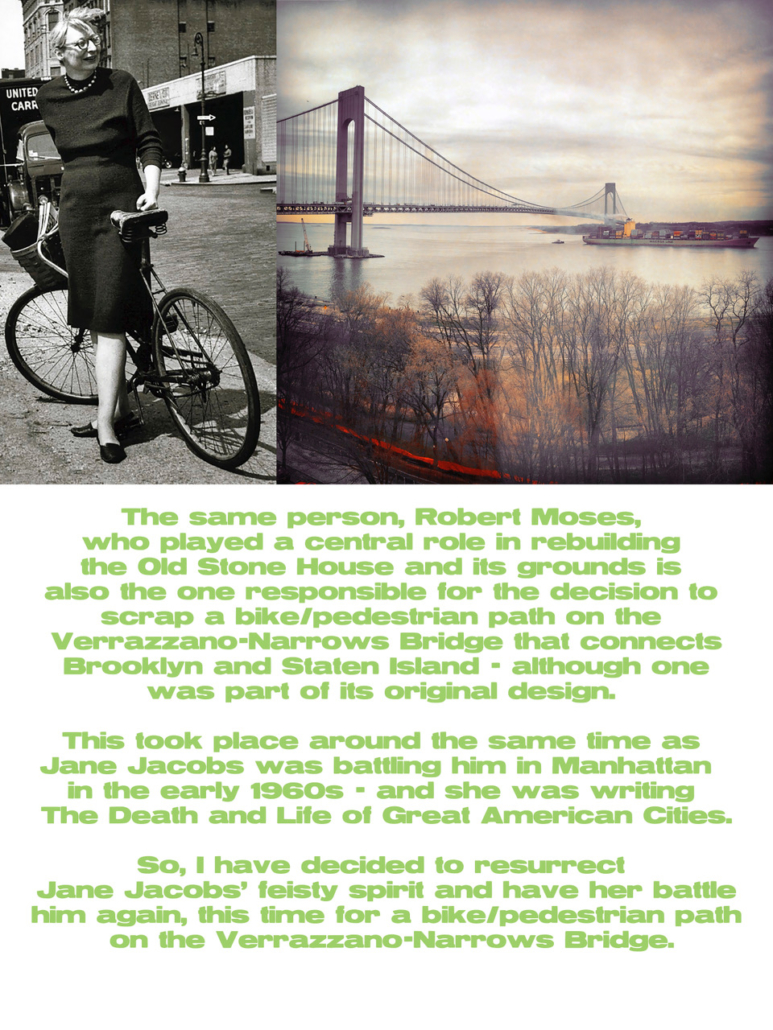 Climate Justice Poster #1 (2020)
Archival inkjet print with varnish
44″ x 59″
---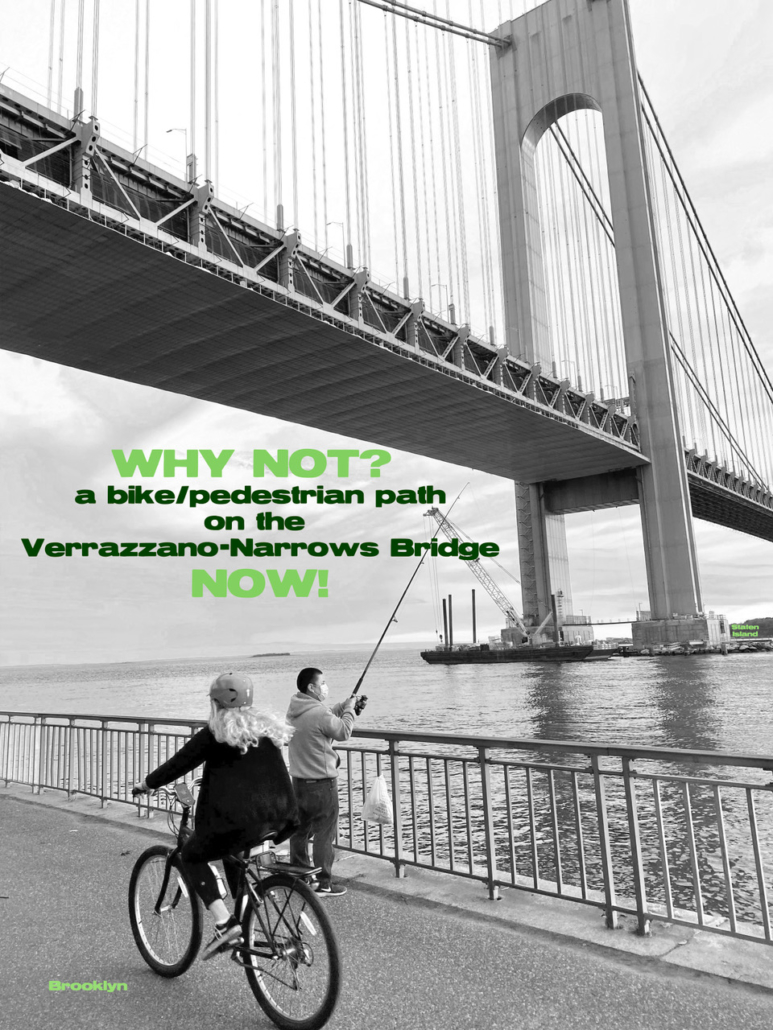 Climate Justice Poster #2 (2020)
Archival inkjet print with varnish
44″ x 59″
---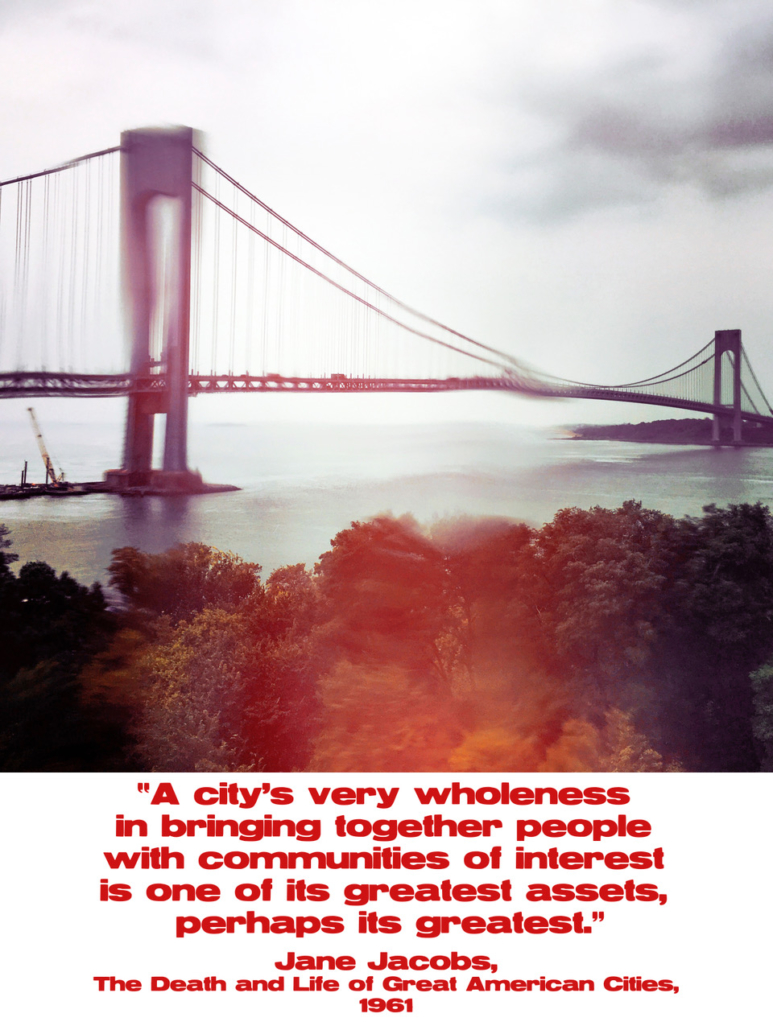 Climate Justice Poster #3 (2020)
Archival inkjet print with varnish
44″ x 59″
---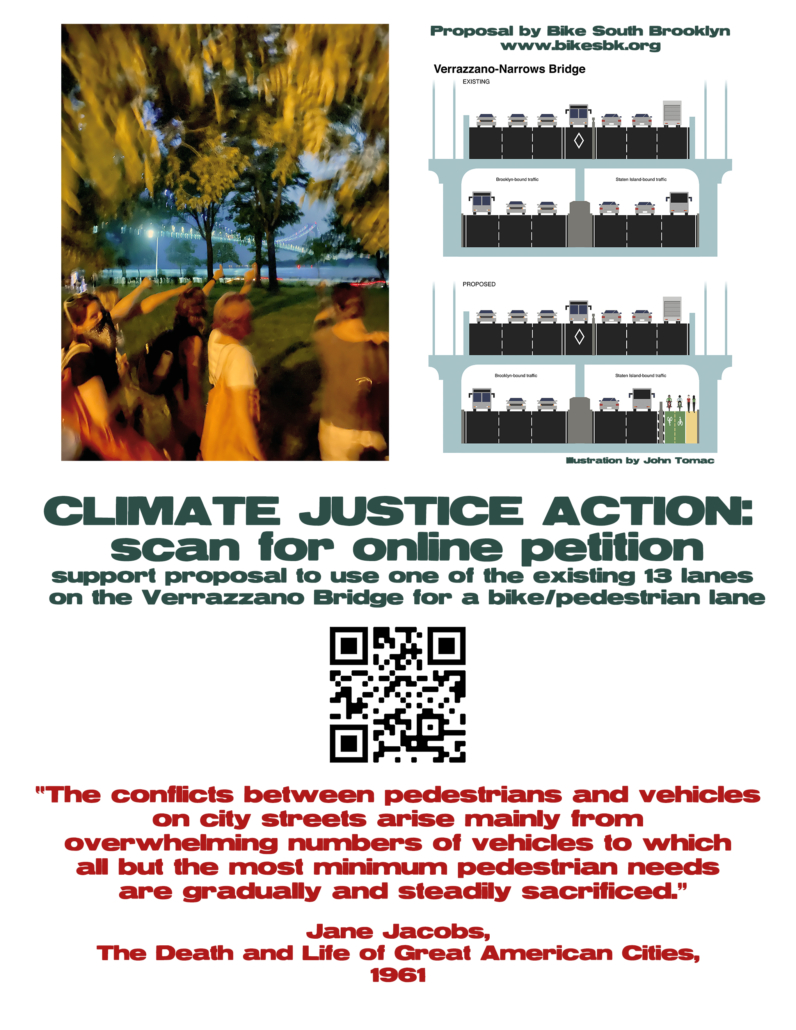 Climate Justice Action Flyer (2020)
Digital print
8.5″ x 11″
---
ABOUT THE ARTIST
Anna Lise Jensen combines photo-based installations with local research, interpersonal engagement and communal actions. She hold an MFA in Visual Arts from Hunter College in New York, NY, and an MA in International Relations from University of Chicago, IL. At Hunter, she was awarded the Hunter College Foundation Scholarship for exchange studies at the Slade, London. Her work has been exhibited at: Edward Hopper House, New York Center for Book Arts, A.I.R. Gallery, Jamaica Center for Arts & Learning, Bronx Arts Space and Flux Factory. She has presented her work at the conferences of National Women's Study Association, Open Engagement and the Alice Austen House Museum and discussed it on NPR's The Brian Lehrer show. To realize her projects, she has received funding from Manhattan Cultural Arts Fund, Queens Arts Council and Norddjurs Kommune (Denmark).
Visit her on Instagram.