AMIR HARIRI
UNDER CONSTRUCTION SERIES
This series is a conceptual study for the redevelopment of various sites in Brooklyn including the Domino Sugar Factory in Williamsburg. Focusing on how the elements of decay within an existing structure could be utilized to form a broader vision for its transformation, site specific sculptural references are constructed and used to form the basis for my paintings. This project was also a response to how negatively the Domino Sugar Factory renovation plan was received by the community due to the lack of site and scope specific integration into concept design, especially since the community had formed a strong visceral connection with the existing dilapidated building, not only as a symbol, but also as a proto-archeological ruin in need of preservation.
My work explores the blurred boundaries between progress and ruin in striving towards a more "utopian" Brooklyn.
---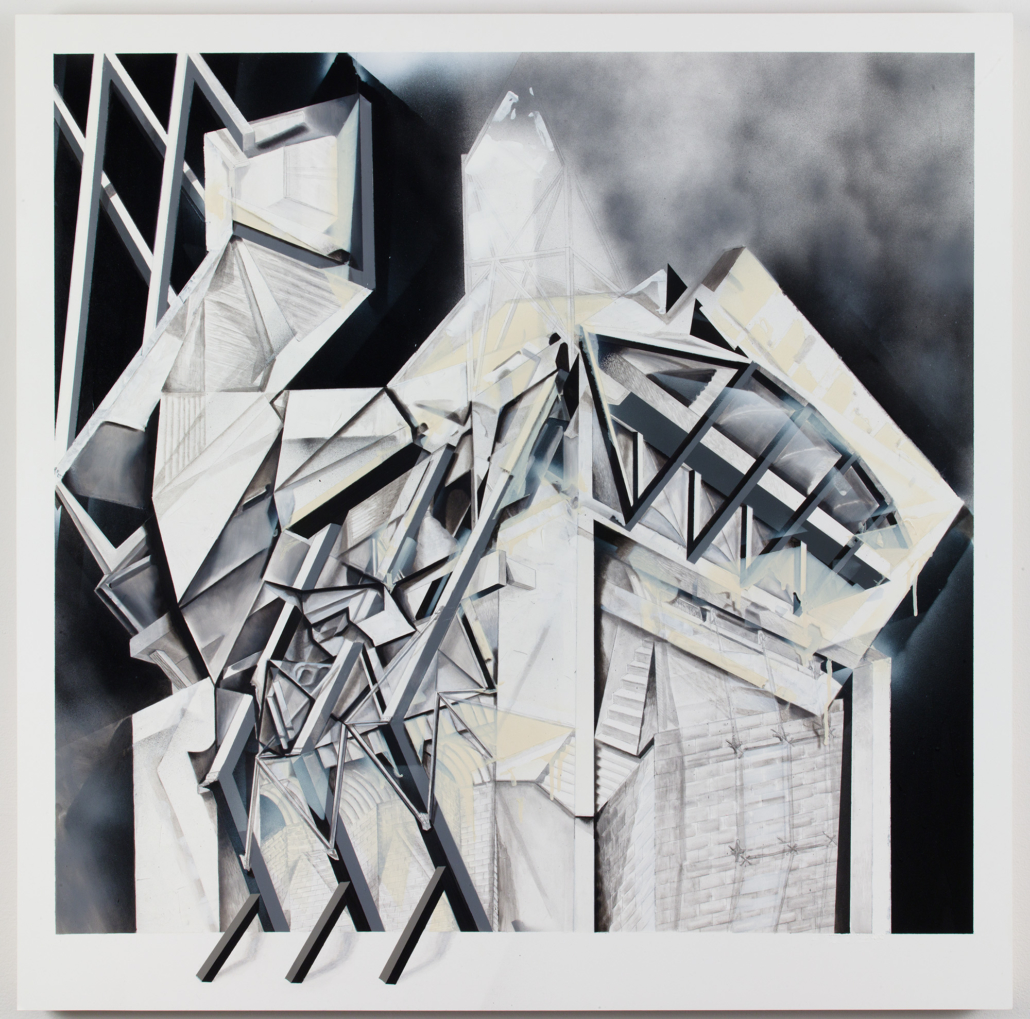 Domino Cubic (2017)
Oil and acrylic on board
36″ x 36″
$3,000
---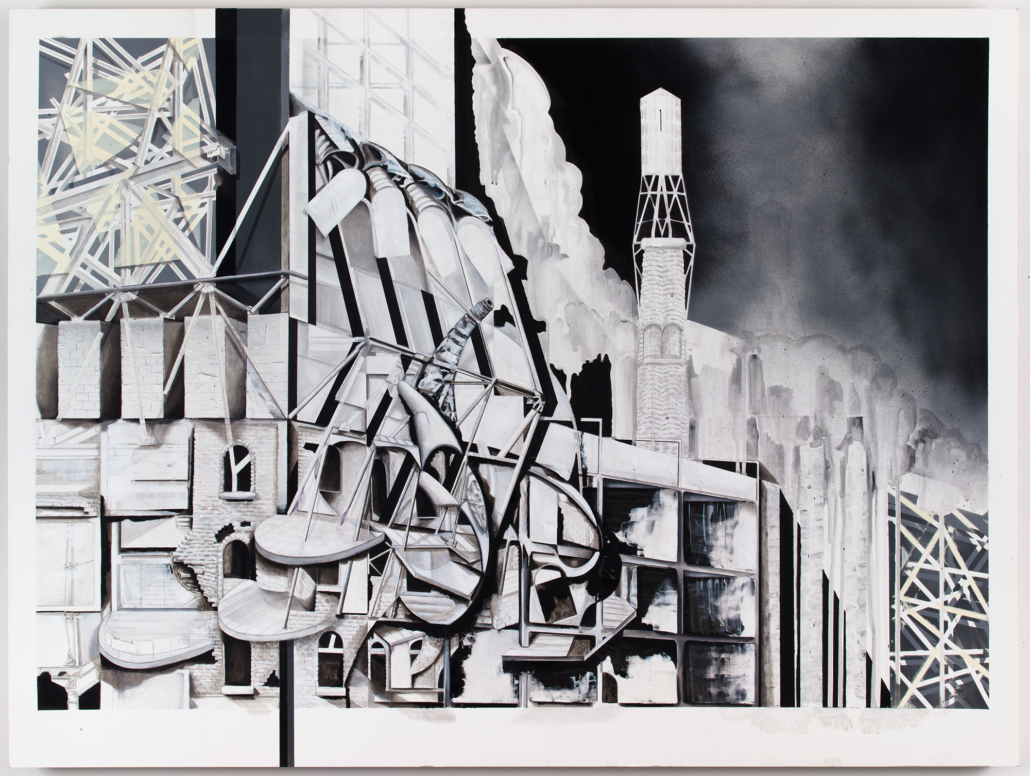 Smoke Under Water (2017)
Oil and acrylic on board
36″ x 48″
$3,500
---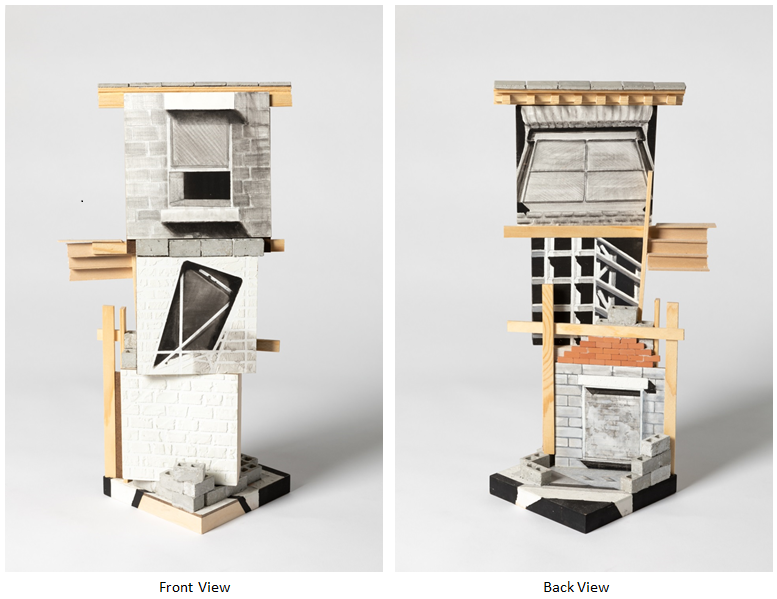 Facadism (2017)
Clay, concrete, wood, plaster, pen, pencil, ink, oil and acrylic on board
6″ x 6″ x 18″
$1,500
---
ARTIST STATEMENT
Do certain visceral qualities of urban decay influence our experiences, memories and, ultimately, our sense of history? To answer these questions, I use a multi-disciplinary approach to study specific locations through the opacity of fragmented recollections. By conducting a forensic survey of indirect impressions, I rely heavily on memory, both personal and collective, and not on direct techniques such as field notes, sketches or photos. My studies also delve into the relationship between physical decay and deconstructive abstraction. Having been exposed to revolution/war as a teenager in Iran, my encounters with death/destruction have allowed me to draw parallels between building deconstruction and the despair, yet resiliency, of their exiled inhabitants. By blurring the boundaries between progress and ruin, I am making an observation regarding the misguided inevitability of evolution.
---
ABOUT THE ARTIST
Amir Hariri was born in Tehran, Iran, and immigrated to the United States to attend college in the early 1990s. After earning a Masters' degree in engineering from Cornell University, he spent over a decade working on design projects from concert halls and museums to glass designs for Apple. Amir also spent 5 years studying painting and printmaking at the Art Students League, during which time he served as a teaching assistant and as a member of the board. His artwork incorporates his professional background in design and engineering, as well as studies in anatomy. Amir has exhibited nationally and internationally, with pieces included in public and private collections in the United States, Italy, Spain, Hong Kong, and Japan. Recent awards include the Museum of Arts and Design and NARS Foundation residencies, Smack Mellon 'Hot Picks' and the NYFA Fellowship.
Visit Amir and see more of his work on Instagram.