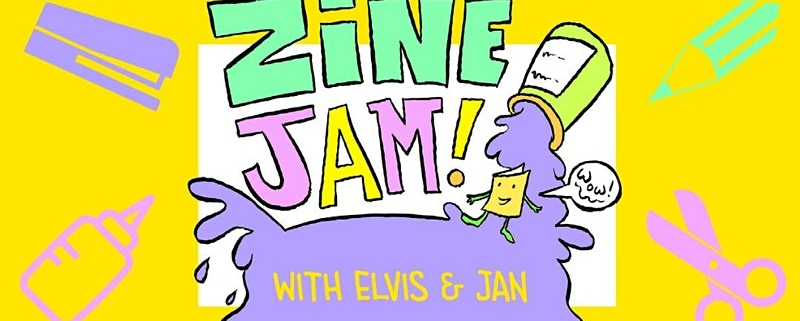 Are you interested in zines, but aren't sure where to start? This all-ages workshop can help!
Zine Jam is for everyone—recommended for ages 5 and up. This is a drop-in class and will be held outside. It will be facilitated by Elvis and Jan, two seasoned zine creators and educators who always bring their enthusiasm for the medium.
Through visual, tactic, and writing prompts kids can expect to create their own one-sheet zine. They are invited to scan and print copies to share with family and friends!
This workshop was made possible by Booklyn, Inc. and the New York City Department of Cultural Affairs, in partnership with the City Council.
Please register in advance here.