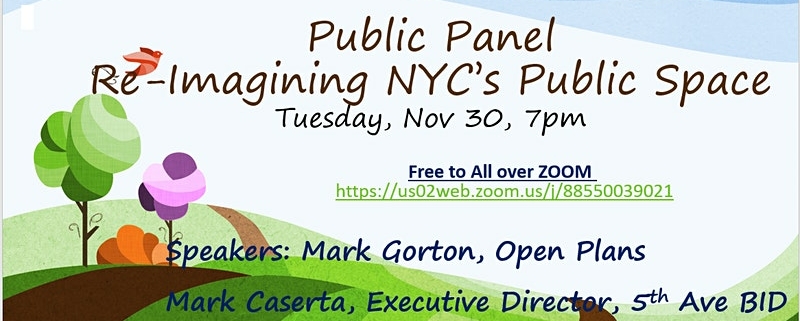 Join us as we welcome Mark Gorton and Mark Caserta in a conversation about public space.
Mr. Caserta will share his experience running two years of Open Streets as the Park Slope Fifth Avenue BID. Mr. Gorton will present a series of policy and organizational proposals to add a public space management capacity to the New York City government.
With a core of professional public space managers and a policy framework to empower the citizens of New York to develop their streets as public spaces, New York City has the opportunity to bring to life thousands of streets around the city.
Register here to participate on Zoom.