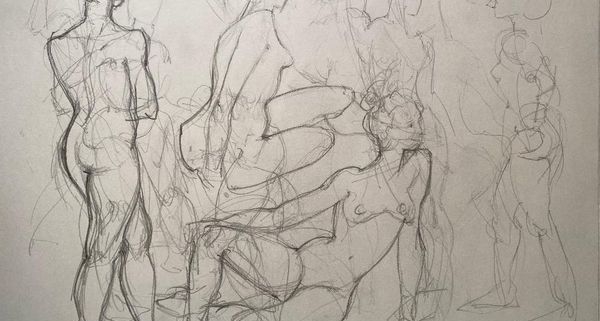 Rejoin your community of artists with a shared online experience.
Draw from a clothed model in a classic life drawing session tonight from 7 pm – 10 pm. Supported by Kim Maier of the Old Stone House, hosted by Dexter Miranda, Alba Acevedo, Raquel Klein, and Ellen Lutter, lighting design by Tom Anderson; organized by your friends at the Old Stone House.
Grab your medium of choice and prop up your screen. You're home but not alone!
ZOOM MEETING ID: 876 614 299
300 spots available! First come, first served.