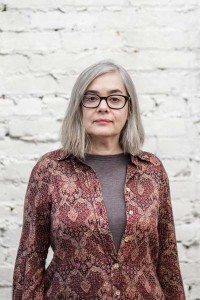 TRAPS is a solo about getting stuck on the subway, struggling with squirrels, and seeking the light, will be performed in the North Garden at the Old Stone House & Washington Park.
The performance is an intimate yet heightened look at the situation we find ourselves in today. Champagne talks about traps she encounters–both everyday and large scale–and wonders how to get past the obstacles that hinder us, both personally and as a society. Then she'll open it up to the spectators, and facilitate an open-ended conversation about what we can do now.
An excerpt of Traps is available on the Lark Theatre Stages of Resistance blog. You can see it here: http://www.larktheatre.org/blog/traps/
Traps is made possible in part with public funds from Creative Engagement, supported by the New York City Department of Cultural Affairs in partnership with the City Council and administered by Lower Manhattan Cultural Council. It is also made possible with support from the Purchase College Faculty Development Fund.
Lenora Champagne writes and performs solos, plays and essays and has been making and directing performances since 1981. Her work has been published in England and the U.S. and has been presented in New York, England, France, Australia and across the U.S. She has received support from NYFA, NYSCA, the NEA, MacDowell, Yaddo, and the Bogliasco Foundation, among others. She recently performed with 600 Highwaymen (in The Record, at the Invisible Dog and the Public Theatre) and in Fernando Rubio's Everything by My Side in New York, at Bard, and in Singapore. Champagne was a Fulbright Fellow to Japan in 2012-13 and is Professor of Theatre and Performance at Purchase College. www.lenorachampagne.com