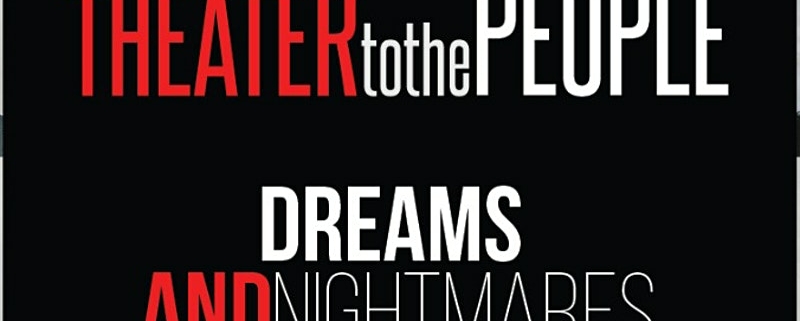 Join Theater to the People for their first in-person public performance since April 2019! Dreams and Nightmares takes you on a poetic journey through the hearts and minds of this diverse group, with movement, music, and original creative writing by the performers. Using ideas about our lives in dreams contributed by the public during open workshops in Old Stone House Washington Park in July 2021, this third Theater to the People ensemble has devised a kaleidoscopic collage performance over the course of only eleven sessions.
Theater to the People is a collaboration between the physical theater artist Julia Cavagna and the playwright/director Kate Bell. It focuses on bringing bilingual (Spanish/English) and socially engaged theater-making experiences to adults with little to no previous drama experience. TTTP brings together many perspectives from people living in New York City: new immigrants, people who identify as first-generation Americans, people who have lived here for generations, and people who might identify as "gentrifiers." TTTP seeks to inspire community organizing and resilience by building creative, social, and political alliances among people from a wide variety of backgrounds through the act of collaboratively making theater.
Accessibility:
JJ Byrne Playground and the Old Stone House are located within Washington Park in Park Slope Brooklyn at 5th Avenue between 3rd and 4th Streets.
The performance will occur in front of the Old Stone House on the lawn.
There are two public restrooms at Old Stone House open to people of all genders.
COVID Protocol:
Performers will not be masked for the duration of the performance. We encourage physical distancing and advise audience members to wear masks. Masks and hand sanitizer will be made readily available.