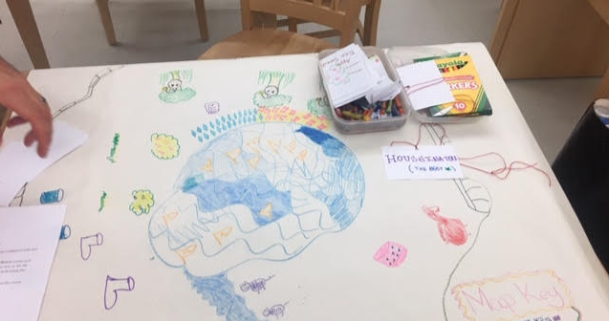 The Democracy Project Online is a reworked version of our process drama for Middle School students, usually led by OSH Educators as an after school activity. This Summer 2020 edition is designed for families to work together to build their own colony!
Beginning on July 7, we will meet each Tuesday and Thursday from 3 pm – 5 pm, for a total of eight sessions.
Your family will create and grow your own colony. You choose the landscape, natural resources, economy and jobs. You get to design and create your own goods, services and currency. Then meet online to trade and exchange with other "colonies" in the network's weekly meetings. Along the way, discover how to regulate trade and enforce restrictions, if necessary. Roles shift and change as youngsters become decision makers and families exchange ideas about citizenship, democracy and good governance.
Make sure to gather your paper, index cards, crayons and markers to get started!
Sign up today using Explorable Places.
Please note that each family will need to create an Explorable Places account.
Each session carries a $1 minimum suggested donation.