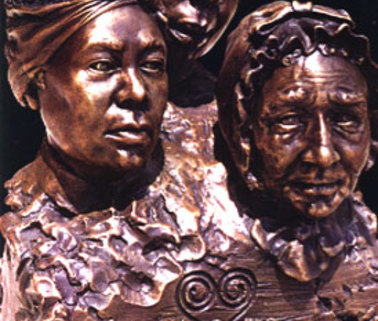 From our friends at Brooklyn Brainery, this online class is taught by anthropologist Patty Hamrick.
Thousands of African-Americans lived in New York City during the 1600s and 1700s. After world-wide protests by activists, they finally received the recognition they deserved when graves discovered during a construction project, now known as the African Burial Ground, were declared an official national monument in 2006.
African-Americans were already here when this city was New Amsterdam. Both free and enslaved, they helped to build and influence the NYC we live in today. Archaeological research at the African Burial Ground has taught us about the lives, deaths, cultural practices, and religious beliefs of this diverse community. These discoveries led to the site being called "one of the most significant American archaeological finds of the twentieth century".
This lecture-based class will cover important and fascinating events of NYC's early history that are reflected in the African Burial Ground,including the transfer of the city from Dutch to British authorities, the slave rebellions of 1712 and 1741, the 1788 Doctors' Riot, and the Revolutionary War.
Sign up for the class here.