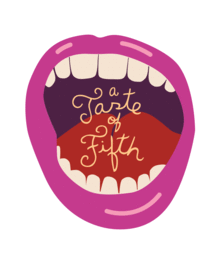 A great way to support the Old Stone House & Washington Park, and sample savory offerings from over 45 local restaurants and bars (unlimited alcohol), as well as dancing and a Speakeasy with flowing Tito's Vodka cocktails and a cool band: Hot Club of Flatbush!
Tickets are $60 online with $20 of every ticket going to the Old Stone House & Washington Park.  Last year, the event sold out, so plan ahead!
Restaurants participating (more to come): ACME Wines and Spirits, albero dei gelati, Artichoke Pizza, Bagel World, Benchmark, Blue Sky Bakery, Bogota Latin Bistro, Bricolage, Buttermilk Bakeshop, Calexico, Chela Modern Mexican, The Chocolate Room, Coco Roco, Culture, Down to Earth Markets, Du Jour Bakery, Empanada Loca, Fresh Direct Wines, Gristmill, Los Nopales, Il Sogno Second, Kos Kaffe, La Villa, Le French Tart, Loki Lounge, Maya Taqueria, Miti Miti, The Monro Pub, Negril BK, Nunu Chocolates, O Live Brooklyn, Palo Santo, Prospect Bar & Grill, Pure Bistro, Shaking Crab, Sidecar, SkyIce, South, Subs 'N' Stuff, The Haenyeo, V Spot, Varrio 408, Wild and Yayo's Latin Cuisine.
Press Sponsor: Bklyner