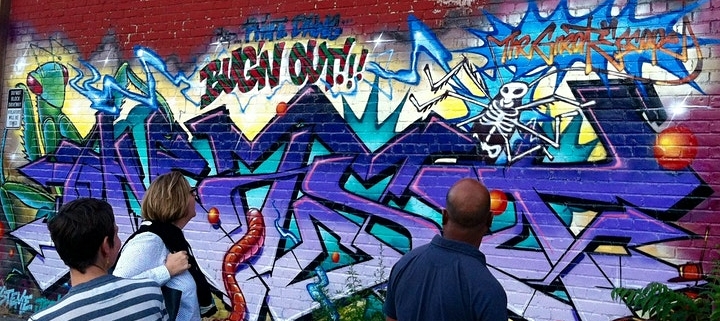 Local artist Rich Garr leads this safe [masked, socially distant] open-air exploration through the Gowanus waterfront. He is a longtime area interdisciplinary artist focusing on public art and community. Every month he collages together this art-centric walking tour responding equally to both current events and history.
Departing from The Old Stone House the walk lasts about 1.5 hours and ends at or near the Gowanus Dredgers boathouse and unique food and drink options.
Swoon, Mast, Wolf Tits and other renowned and street artists are often featured, as are historical landmarks, architectural gems, hidden art spaces, and the work of anonymous "green guerillas" and graffiti artists. While old pollution lingers, so do new issues surrounding gentrification and re-zoning. The area is changing rapidly, and this tour features real-time information & insight. This "socially distant" walk along the water passes historic businesses, hip new bars & cafes, and quirky art & recreational spaces (i.e. shuffleboard, fencing and ax throwing).