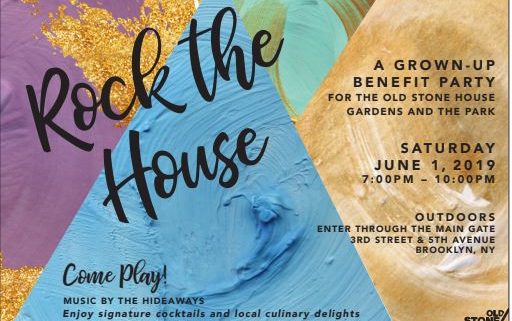 OSH'S ANNUAL PARK PARTY IS SATURDAY, JUNE 1 @ 7PM
Drinks, Dinner and Dancing to Support Gardens and Playspaces!
Tickets available online now at Brown Paper Tickets!
Plan to join our Date Night Sponsors (the list is growing!)
David Axinn & Rachel Shapiro, Elizabeth Bailey & Paul Kennedy, Stacey Bosworth, Leanne Burney & Peter Sistrom, Susan Fox & Jim Van Putten, Dr. TJ Gold, Jace & Yasmin Harker, Julie Kay & Tom Fergus, Doug & Leslie Gallager, Alice Marcus Krieg, Cathleen Game Leff & Sandy Leff, Jane Levitan, Judith & Jonathan Lief, Rosalee & Bruce Lovett, Joseph M. McCarthy & Pam Maffeo McCarthy, Julie & Jed Meyer, Melinda & Dave Morris, Charlie Pigott, Nancy Rosenberg & David Sternlieb, Irena & Peter Shiba, Christine Yoon…
Need childcare?  Check out Juguemos a Cantar's Parents Night Out at www.juguemos.org
Party Rain or Shine – We've Got a Great Big Tent!
Music by The Hideaways
Cocktails, Beer, Wine & Culinary Delights donated by neighborhood businesses including:
Benchmark
Brooklyn Brewery
Good Wine
Heights Chateau
Thanks to our sponsors:
Charles Pigott/Corcoran
Park Slope Fifth Avenue BID, Park Slope Day Camp, The Saghir Lewis Team/Halstead, Park Slope Parents…