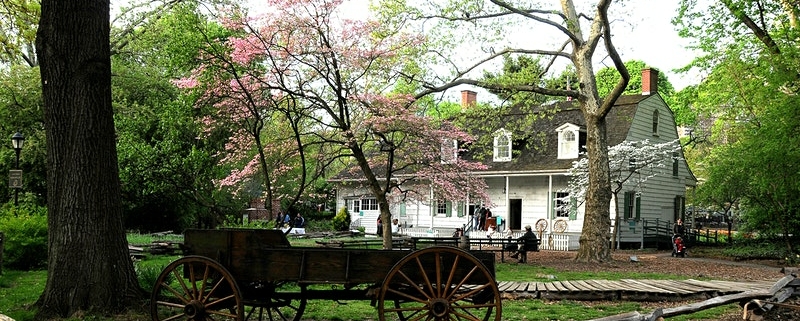 Join our sister Houses for this free community event in Prospect Park!
Prospect Park Alliance presents a Community Conversation with Meredith Sorin-Horsford, Director of the Dyckman Farmhouse Museum, as part of its "Re-Imagine Lefferts Historic House" initiative to re-envision the mission and programming of this historic house museum while it undergoes restoration to recognize the role the house played as a site of slavery, and tell the stories of enslaved Africans and Native Americans who lived and worked the land.
In this Community Conversation, Sorin-Horsford and Maria Carrasco, the Vice President of Public Programs at Prospect Park Alliance, will focus on ways of elevating enslaved African narratives. Sorin-Horsford will discuss the DyckmanDISCOVERED initiative developed by her team, which investigates the stories of enslaved people who lived and worked on Dutch farms in what is now called Inwood. This initiative brings an inclusive history to the community, fosters a sense of transparency and hopes to engage visitors who have not seen themselves represented in the current narrative.
Please RSVP and wear your mask to this event.