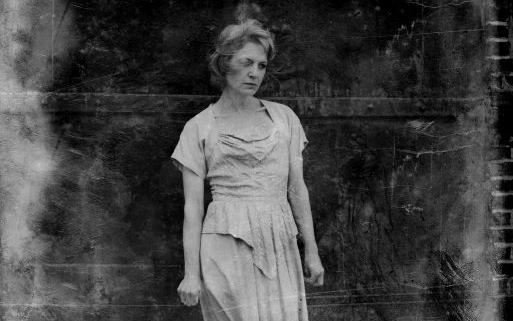 Join us for a final Preview Performance of Piper's International Collaboration The Lincoln Dress by John P. McEneny before the show makes it's European debut!
Albany, NY 1931.  Four broken people plot to steal the historic dress that Clara Harris wore in the booth of Fords Theatre on the night of Lincoln's assassination.  The haunted dress is brought back to the rooming house of WWI veteran Donal, who along with a broken friend, an aging prostitute, and a grifter with secrets of his own, experience a night where the dress haunts each of them.
Featuring Eduard Buhac, Vasile Flutur, Annie Meek Montgomery, Aaron Novak.
Original Music by Rob Parker.
This fundraising performance will support travel expenses for the European premiere in August. This performance will be indoors in the OSH Great Room, please note the space is not wheelchair accessible. Get your tickets here.