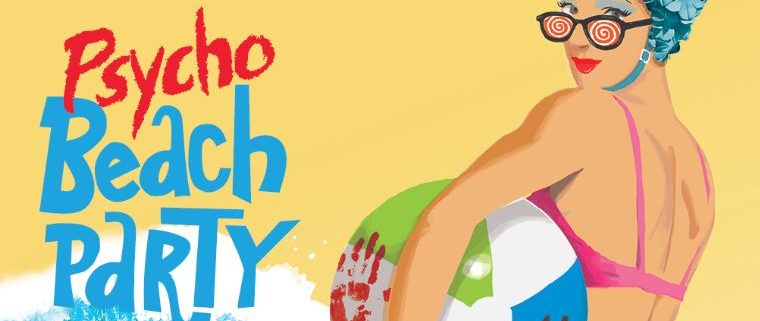 Charles Busch's Psycho Beach Party is a wild mishmash of summer fun with hot beach bunnies and surfer dudes ready to ride the waves!  Join Chicklet as she tries to join the cool kids all the while battling her dangerous multiple personalities.  Charles Busch's classic comedy parodies the 1960's Beach films of Annette Funicello and Sandra Dee and applies a few subversive twists!  Join us for the Psycho Beach Party this July as Piper brings the beach to the park.  Join us for a luau of fun!
Location: Outdoors on the Washington Park Field. Bring a picnic blanket, low chair — or rent one of ours. Concession stand includes food, beer, wine and soft drinks.
Admission is free but donations are always gratefully appreciated.
Director Michael Buffer
Set Designer Sarah Edkins
Sound Designer Kumi Ishizawa
Lighting Designer Cody Grey
Costume Designer Adrienne Carlile
Production Manager Rachel Szymanski
Cast
Elizabeth Doyle
Jessica Fernando
Lana Gallo*
Sam Given*
Meredith Hackett
Sheila Joon*
Artem Kreimer
Michael Odofin
Sebastian Quinn
Case Watson
Matthew Wise
*Psycho Beach party is presented by special arrangement with SAMUEL FRENCH, INC.
New York State Council on the Arts with the support of Governor Andrew M. Cuomo and the New York State Legislature