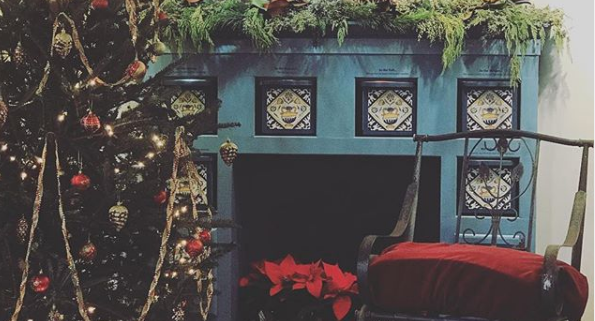 Join us for our annual photo session with Santa, in partnership with Park Slope Parents and the Park Slope Fifth Avenue BID. Photographer Marc Goldberg will make his professional photos available on his website for purchase, and you're welcome to snap your own photo as well.
This event is first-come-first-serve. Visitors will enter on the 3rd street side of the house and proceed upstairs to the Great Room. There will be crafting tables to engage with while you wait.
Once Santa's ready you'll go downstairs to see Santa and the photographer.
The line cuts off at noon, but photos sometimes are still wrapping up as late as 12:30 so please allow yourself plenty of time. The whole process in and out the door should take no longer than 45 minutes for one family.
Contact us if a member of your party cannot go up and down stairs. We can accommodate.
Tickets are priced per family on Eventbrite