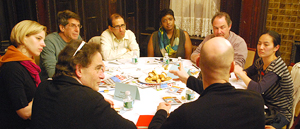 Calling all Small Business Owners in the Park Slope area!
The Park Slope Civic Council has started a small business forum to support merchants across the neighborhood in exchanging ideas and working together for a thriving commercial district.
Every small business owner is welcome to come and share and get involved.