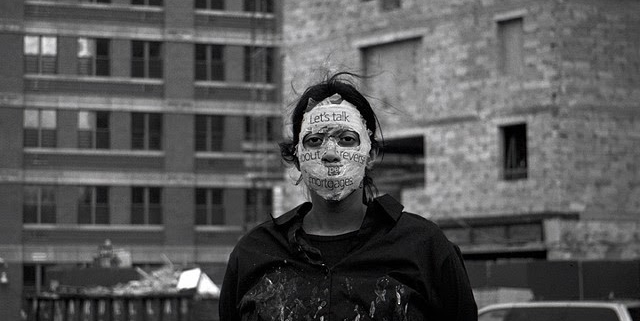 Join the artist Alicia Grullón and curator Katherine Gressel for the opening reception of Grullón's solo exhibition Presence at OSH. The public reception will be held from 7 pm – 9 pm, enjoy light refreshments and a first look at our newest show!
Alicia Grullón is a performance artist and photographer with a career spanning more than fifteen years. She describes her self-portraits and performances as "critiques of the politics of presence – an argument for the inclusion of disenfranchised communities in political and social spheres." By inserting her own body in spaces that have historically not been meant for her or designed so she has little control over how she is represented in them, Grullón aims to disrupt mainstream historical and cultural narratives. The work selected for this exhibition focuses on her use of costumes, props and other methods of obscuring her own identity, sometimes to tell the stories of others.
In keeping with OSH's mission to make local history relevant, Presence is comprised mainly of works rooted in Grullón's native New York City and addresses topics including gentrification, immigration and community preservation. Several works on view were inspired by OSH itself and its Dutch Colonial and Revolutionary War past.
After this reception, the exhibition will be on view to the public every Friday from 3 pm – 6 pm and by appointment until April 6, with a closing event on March 26.
Presence is the first in a series of four 2020 OSH exhibitions exploring how contemporary artists encourage participation and civic engagement. Keep an eye out for more information coming soon!