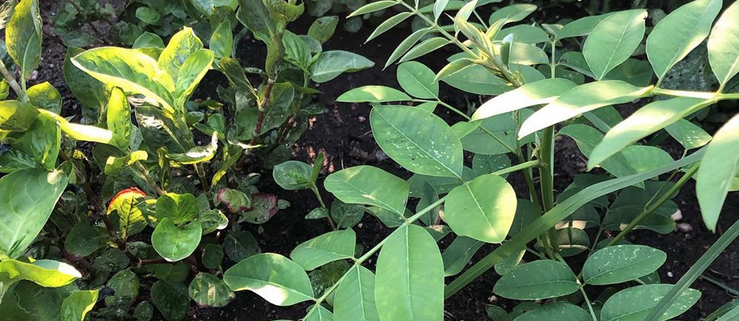 .Local artist, Iviva Olenick is partnering with Old Stone House & Washington Park to grow Japanese indigo and giant marigolds, known dye plants, and to introduce visitors to the many other plants in the park and in adjacent neighborhoods that create color. In conjunction with Brooklyn Utopias: Along the Canal, curated by Katherine Gressel featuring artwork in and outside of Old Stone House, Iviva is sharing her knowledge of plants bordering the Gowanus Canal , calling attention to the ways plants teach us about climate and seasonal change, and interspecies relationships, as well as plants' art-making and medicinal qualities.
Join us on Saturday, June 25th at 11am to learn how to dye and print fabric with local plants and flowers, including ones grown in Washington Park. Please be prepared to walk around the Park and within a 10-block radius of the Park. Sensible shoes; sunblock; water; a mask in case you need to go inside the House.
All art-making materials will be provided. Donations encouraged.
This project is sponsored in part by a Greater New York Arts Development Fund grant from the New York City Department of Cultural Affairs administered by the Brooklyn Arts Council (BAC).
Finally, our rain date is Sunday, June 26th at 11am. We will email by 8am Saturday morning if we plan on switching to Sunday.
Please meet right in front of the entrance to Old Stone House at 11am.