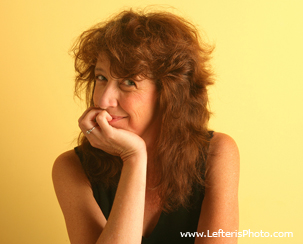 Join us for the next installment of the monthly series Musical Ecologies with Vicki Ray, a Grammy-nominated interpreter of contemporary piano music. Known for thoughtful and innovative programming which seeks to redefine the piano recital in the 21st century, Vicki's concerts often include electronics, video, recitation and improvisation. The evening will begin with a conversation hosted by series curator Dan Joseph, and a reception will follow.
Musical Ecologies is a monthly symposium on music and sound held every 2nd Thursday (except where noted) at the Old Stone House in Park Slope, Brooklyn. Curated and hosted by composer Dan Joseph, each event typically focuses on a single artist who presents a work or project either in the form of a talk or lecture, a multimedia presentation, a performance, or combination thereof. Each presentation is preceded by a 30-minute conversation with the curator and audience.
About the artist
As noted by Alan Rich, "Vicki plans programs with a knack for marvelous freeform artistry…what she draws from her piano always relates in wondrous ways to the senses." As a founding member of Piano Spheres, an acclaimed series dedicated to exploring the less familiar realms of the solo piano repertoire, her playing has been hailed by the Los Angeles Times for "displaying that kind of musical thoroughness and technical panache that puts a composer's thoughts directly before the listener."
She is currently head of the piano department at the California Institute of the Arts, where she has been on the faculty since 1991. In 2010 she was awarded the first Hal Blaine Chair in Music Performance. For the past eight years she has served on the faculty at the Bang on a Can summer festival at the Massachusetts Museum of Contemporary Art.