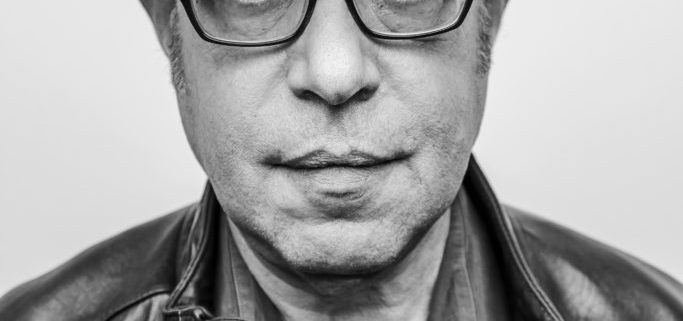 PETER GORDON: The Ten of Wands (a Tone Poem)
The 2016-17 season of Musical Ecologies opens Thursday September 8th with composer and musician Peter Gordon. A longtime veteran of New York's Downtown music scene, Gordon will present Life, The Remix, a self described "solo tone poem" with saxophone, keyboards, laptop and spoken word. The evening will begin with a conversation hosted by series curator Dan Joseph, and a reception will follow.
Musical Ecologies is a monthly symposium on music and sound held every 2nd Thursday (except where noted) at the Old Stone House in Park Slope, Brooklyn. Curated and hosted by composer Dan Joseph, each event typically focuses on a single artist who presents a work or project either in the form of a talk or lecture, a multimedia presentation, a performance, or combination thereof. Each presentation is preceded by an extended conversation with the curator and audience.
About the artist:
Peter Gordon is a composer, saxophonist, arranger, producer. Born in New York City, he spent his childhood in Virginia and Munich, Germany, before moving to LA when he was 17. After attending UC San Diego and Mills College, Gordon moved to New York in 1975, where his Love of Life Orchestra (including Jill Kroesen) first gained attention at downtown venues such as the Kitchen, CBGB, Max's Kansas City, and the Mudd Club. He was music producer for Robert Ashley's video opera Perfect Lives, as well as the recent Spanish-language version, Vidas Perfectas  (presented at The Whitney in 2014.) A composer of scores of scores for theater, dance, film and video projects, he has been recognized with both an Obie Award and a Bessie Award. His music for film and television include Joe Versus the Volcano and ABC-TV's Desperate Housewives, and the New York Philharmonic performed his orchestrations for Michael Tilson Thomas' Thomashefsky Project. A friend and frequent collaborator of the late Arthur Russell, Gordon has recently been touring Arthur Russell's INSTRUMENTALS, directed by Peter Gordon in the US, Europe and Australia. As educator, Gordon is Professor of Music at Bloomfield College.
Photo: Jesse Winter
Facebook event page: facebook.com/events/289992731358218/
Upcoming:  Andrea Parkins (10/13); Vicki Ray (11/10); Mark Stewart (12/8)…