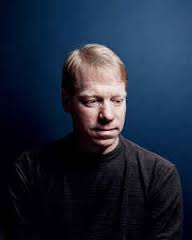 Join us for the next installment of the monthly series Musical Ecologies with composer and performer Michael Pisaro. The evening will begin with a conversation hosted by series curator Dan Joseph, and a reception will follow.
Musical Ecologies is a monthly symposium on music and sound held every 2nd Thursday (except where noted) at the Old Stone House in Park Slope, Brooklyn. Curated and hosted by composer Dan Joseph, each event typically focuses on a single artist who presents a work or project either in the form of a talk or lecture, a multimedia presentation, a performance, or combination thereof. Each presentation is preceded by a 30-minute conversation with the curator and audience.
About the artist:
Michael Pisaro is a composer and guitarist, a member of the Wandelweiser Composers Ensemble and founder and director of the Experimental Music Workshop, Calarts. A particularly large category of Pisaro's works are solo works, notably a series of 36 pieces (grouped into 6 longer works) for the three-year, 156-concert series organized by Carlo Inderhees at the Zionskirche in Berlin-Mitte from 1997-1999. He has also devoted works to poets including among others, his harmony series, which functions as both a kind of poetic anthology and a collection of indeterminate scores, and July Mountain which is a translation of the poem of the same name by Wallace Stevens, into a score for field recordings and several layers of percussion.
Pisaro's work is frequently performed in the U.S. and in Europe, in music festivals and in many smaller venues. He has had extended composer residencies in Germany, Switzerland, Israel, Greece, and in the U.S. Concert length portraits of his music have been given in Munich, Jerusalem, Los Angeles, Vienna, Merano (Italy), Brussels, New York, Amsterdam, London, Tokyo, Austin, Berlin, Chicago, Cologne, and elsewhere. He is a Foundation for Contemporary Arts, 2005 and 2006 Grant Recipient.