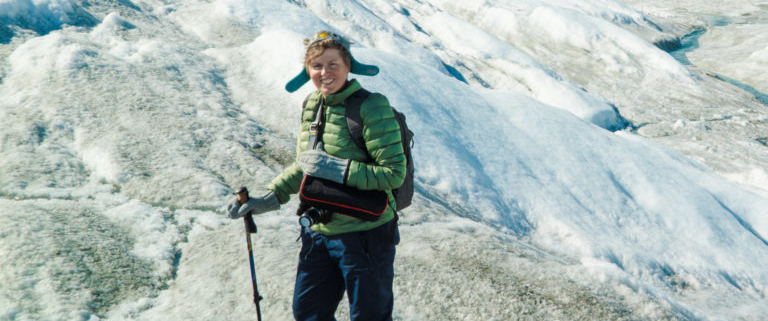 Musical Ecologies season seven continues with composer Betsey Biggs, performing at OSH on November 14. Biggs is based in Boulder, CO where she is a Fellow and Assistant Professor of Critical Studies at the University of Colorado. She attended Colorado College and Mills College, and holds a Ph.D. from Princeton University in Music Composition.
The evening's discussion will concentrate on Biggs' career in music and her multimedia opera music-film titled MELT: The Memories of Ice. The piece blends field recordings from her exploration of Greenland's glaciers including the sounds of bubbling streams, sled dogs, and whale song. Don't miss the rare opportunity to hear this great work!
Founded in 2012, Musical Ecologies is a monthly symposium on music and sound. Curated and hosted by composer Dan Joseph, each event focuses on a single artist. Each presentation is preceded by an extended conversation between the artist and curator.
Admission is $10, advance tickets are available here.