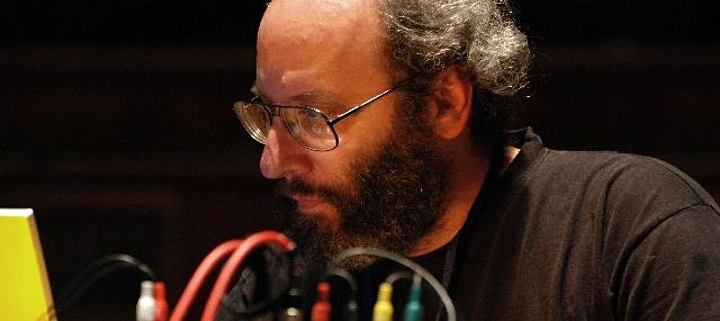 Musical Ecologies continues Thursday, March 17th with New York-based composer and sound artist Al Margolis. Active since the early 1980s, Margolis is well-known for his DIY experimental electronic performances and compositions, often made under the alias If, Bwana, as well as for the two prolific publishing labels he founded, Sound of Pig Music and Pogus Productions. For tonight's performance he will perform a live set for violin, contact mics and various objects, as well as present a new prerecorded studio composition. The evening will begin with a conversation hosted by series curator Dan Joseph.
Founded in 2012, Musical Ecologies is a monthly symposium on music and sound held at the Old Stone House in Park Slope, Brooklyn. Curated and hosted by composer Dan Joseph, each event focuses on a single artist, who presents a recent work or project in the form of a talk or lecture, a multimedia presentation, a performance, or combination thereof. Each presentation is preceded by an extended conversation between the artist and curator.
About the artist:
Al Margolis has been active as a self-trained composer since 1984. He makes music that has swung between fairly spontaneous studio constructions and more process-oriented composition, primarily under the name If, Bwana which he began using on New Year's day 1984. Central to his musical explorations has been a profound love for sound and its manipulation, for prickly timbres and sandpaper-like drones, for surprising juxtapositions and unexpected beauty. And yet, the concrete manifestations of this love have defied typical genre classifications as much as the delineation of an easily pin-pointable style. Emerging from the buoyant tape scene of the 80s as part of his own Sound of Pig label's artist roster, Margolis's work has continued to evolve from noise towards sample-heavy collages and onto towards contemporary composition. Margolis's music represents a vigorous, original and informed continuation of the experimental traditions of American music.
Get your tickets here, proof of vaccination required to attend.
Please note the venue is not wheelchair accessible.