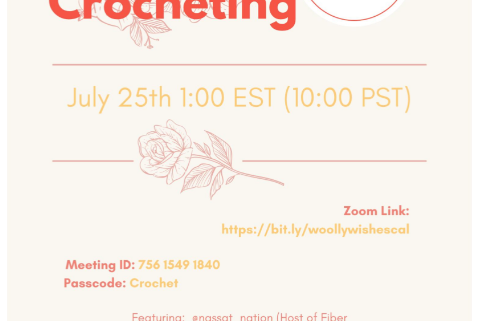 Our friend Nacinimod Deodee, known for his crochet fashion brand Nassat Nation, will lead a free workshop on crochet masks. This workshop is hosted by Woolly Wishes, a donation based charity that provides handmade knit and crochet clothing to refugees from Syria.
Donations to benefit those displaced by conflict in Syria will be accepted during the workshop and can also be made through the Woolly Wishes website.
Join in on Zoom!
Meeting ID: 756 1549 1840, Password: Crochet
Click here to see more info on materials for this lesson.