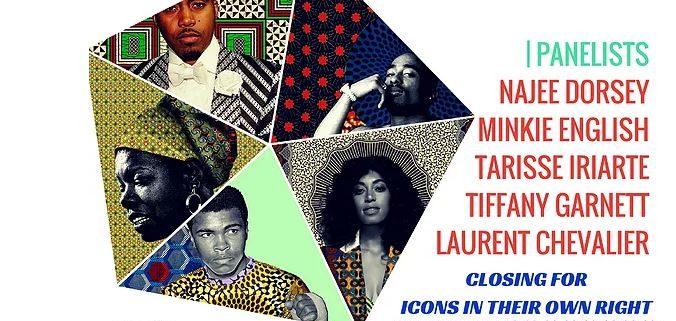 Museum of Impact Public Program in partnership with Museum Hue and The Black Art Club is hosting an evening of mingling and discussion:
#ForTheCulture: A Community-Centered Talkback
RSVP here
We are convening anyone who wants to dialogue about what's happening #ForTheCulture from Wakanda to Representation, from Inclusion Riders to Black Arts. Stephanie Cunningham, Creative Director of Museum Hue, will moderate a panel of cultural thought partners and artists, to discuss how culture is shifting and manifesting in new directions; what are the ramifications of Culture Appropriation vs Appreciation; and what ways people of color can champion their own creative expression into the future. This event also serves as the event closing for 'Icons In Their Own Right; a solo show of artist Makeba Rainey's digital collage artwork.