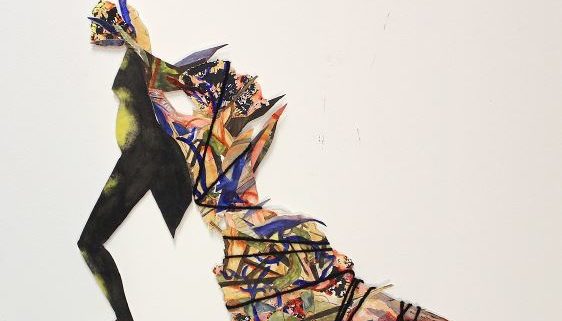 Home Front brings together six artists whose work explores public and private acts of strength and resistance by women in times of social or political upheaval—and who are inspired by their own family and community histories as well as craft and other work traditionally associated with the home.  A prevailing theme in this work is the idea of home itself, and by extension preserving associated cultural and familial traditions, as a political act in places where one is made to feel unwelcome or invisible (i.e. due to race, class, or immigration status), especially during times of transition or loss. At such times the ability to create "homeplace," or a "space of care and nurturance" as well as self-affirmation (in the words of hooks), cannot be taken for granted. The artists in Home Front confront the idea of home as more than a place of refuge or preservation but an arena through which women can contribute to (or inhibit) social progress.
Participating Artists: Lauren Frances Adams, Golnar Adili, Aisha Cousins, Maya Jeffereis, Lorena Molina,
Katherine Toukhy
Curator Talk and Movement as Healing workshop with Maya Jeffereis: Sunday, June 3, 2-4 p.m.
Curated by Katherine Gressel, Curator, Old Stone House & Washington Park
On View: Fridays 3-6 pm or by appointment through June 24, 2018
Opening: April 19, 2018, 7 pm – 9 pm