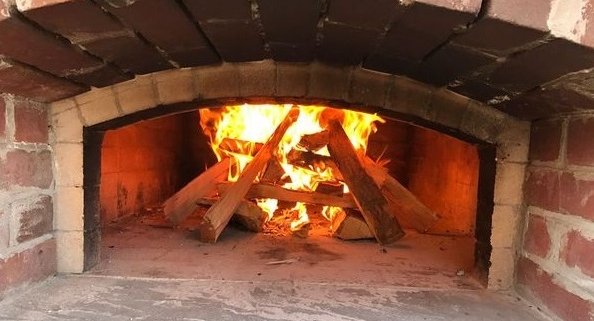 Using fresh local ingredients, Chef Denzell is dedicated to reintroducing timeless tastes via techniques pioneered and perfected by those who came before us to lay the foundation of professional American cookery.
Menu for January 30, 2021:
Smoked Herb Chicken with a Brandied Chestnut Sauce
Roasted Pear Salad with Honey Vinaigrette
Rosemary Macaroni and Cheese with Caramelized Shallots
Ginger and Brown Sugar Candied Sweet Potato Tart
Place your order here.
You'll receive fascinating food history notes from Culinary Historian Tonya Hopkins included with your meal.
Pick up on Saturday between 6:00 – 6:30 pm.
Suggested Wine Pairings:
Each week our friends at Good Wine (A Food Lover's Wine Shop) suggest the perfect pairings to complement key flavors from the menu! Visit them right across 5th Ave to see what wonderful wines they've chosen and you'll receive 15% off with your hearth meal purchase!
About Chef Denzell:
Born and raised in New York City, Denzell's career began at the age of 19, working in local restaurants in his Harlem neighborhood before attending culinary school. Denzell's experience includes work at Morimoto, among other restaurants, as well as work with the Museum of Food and Drink (MOFAD) culinary team and as Chef in Residence at AgTech X. A champion on Food Network's Chopped, Denzell is currently in mentorship with the James Hemings Society and studies with culinary history consultant, Tonya Hopkins ( a.k.a." The Food Griot") to help develop these seasonal, history-based menus and content for the Food & Public History program at the Old Stone House of Brooklyn.
Follow @OldStoneHouseBklyn, @ChefDenzellWashington, and @TheFoodGriot for more info.