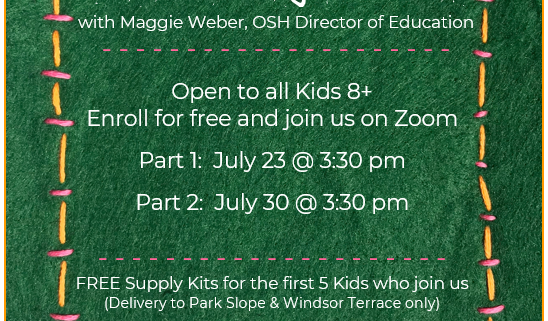 What's the difference between sewing and basting? How can you make a sturdy finished seam? What's the easiest way to tie off thread?
Find out in our free hands on workshop! Kids 8+ will learn the basics of hand sewing from OSH Director of Education Maggie Weber.
FREE Supply Kits including fabric, sewing needle, and thread are available for the first five kids who join us! (Park Slope and Windsor Terrace only)
Enroll using this Google Form. Everyone who registers will receive the Zoom login information.
Hand Sewing Part 2 will include some more advanced decorative stitches. This session will be held on July 30 at 3:30 pm. If you'd like to join us for both parts, you can register for Part 2 here.