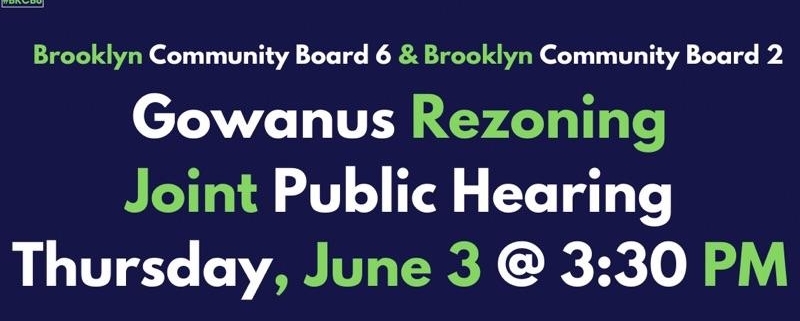 Brooklyn Community Board 2 and Brooklyn Community Board 6 are hosting a joint public hearing on the Gowanus Neighborhood Plan at the Turf Field at OSH.
Limited in-person seating will be available and the event will be accessible online on Zoom and YouTube.
Please register to access the Zoom link or to attend in person. Registration is not required to access the YouTube channel.
More information about the Gowanus Neighborhood Plan can be found here and here.