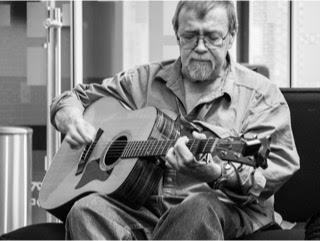 Join us for the first concert of this season's Good Coffeehouse series, featuring Jan Christensen!
Jan Christensen is a singer and songwriter whose words paint pictures of the sea, New York Harbor, and his native Hudson River. He is a long-time member of The Hudson River Sloop Singers, founded by Pete Seeger to support the environmental work of the Hudson River Sloop Clearwater. Jan is also a member of The New York Packet, the official maritime music group of South Street Seaport Museum; and Harbortown, a quartet whose songwriters celebrate maritime New York. He leads the monthly William Main Doerflinger Memorial Sea Shanty Sessions at the Noble Maritime Collection, Snug Harbor Cultural Center on Staten Island.
The best-known of Jan's songs, "The Ghosts of Ellis Island," is featured on his CD, Passages, as well as on the Sloop Singers' CD, Broad Old River II. It was played on Bob Sherman's nationally syndicated Woody's Children and is performed by other artists around the country. Jan's performance is a mix of his own songs, favorite traditional numbers, and songs by other songwriters.