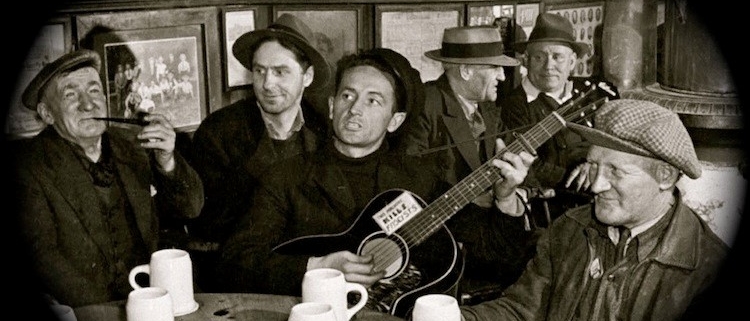 Two-hour round robin songfest featuring the songs that Woody Guthrie sang. Performers include Vincent Cross, Beth Kotkin, Joel Landy, Mike Lee, Nancy Moccaldi, Pinetree, and Steve Suffet. Each is an established artist in his or her own right, and all are longtime Woody Guthrie admirers.
This event is co-sponsored by the Folk Music Society of New York.
Tickets are $10 at the door.