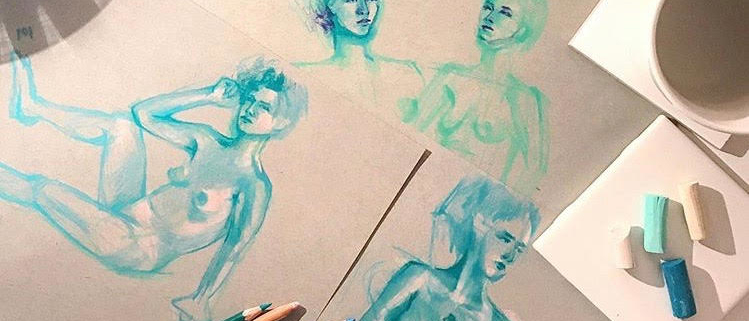 Join us for a three hour figure drawing session with a professional model.
All skill levels are welcome, this is a judgement free opportunity to practice and develop your skills.
Bring your favorite tools, no oils, acrylics, or sprays please!
We will do an hour of gestures and short poses, finishing with a 2 hour-long pose. This is an uninstructed class.
Tickets are $12 in advance at Brown Paper Tickets, $15 at the door, and $10 for students with ID.