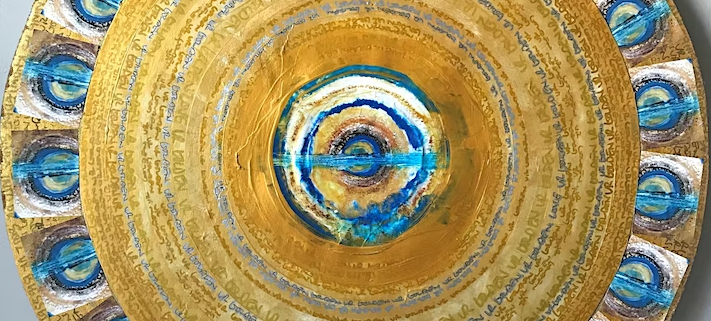 Mother Nature/Human Nurture features artists Pamella Allen, Qiana Mestrich and Dara Oshin, whose artwork explores themes of nature, nurture, life cycles and caretaking for ourselves, our loved ones and the Earth. Curated in collaboration by Katherine Gressel and Grace Freedman of Why Not Art.
Please use this link to RSVP for the opening reception, we will have light refreshments and a meet-and-greet with artists and curators.
Read more about Mother Nature/Human Nurture on our Exhibitions page here.
Artwork: URGolden by Pamella Allen.