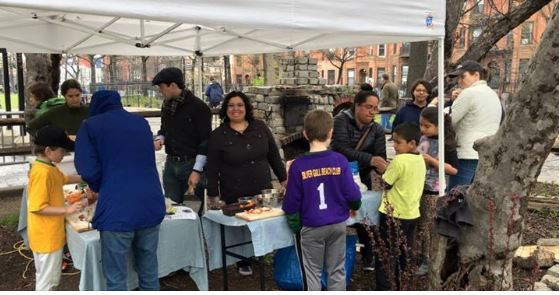 Come join us for Community Baking Day at the new oven!
Bring something to bake — or several things! The new oven is huge and it'll be at baking temperature all day long.
Jace and Yasmin will bring chicken to roast, or bread, cookies, or something else.
We'll meet at the stone oven next to the Old Stone House. Firing the oven will start around 9am, and we'll bake from noon-ish until 4pm. Drop by any time!
We'll be standing around outside the entire time, so be sure to dress warmly! Wear multiple layers, and be sure to wear warm, dry boots.
February weather can be unpredictable. We will bake even if it is cold or snowing, as long as it is calm out. However, if it is windy we may cancel.
If you're baking, a suggested donation of $5 to the Old Stone House for the Oven Fund would be much appreciated — it helps pay for firewood. Thanks!