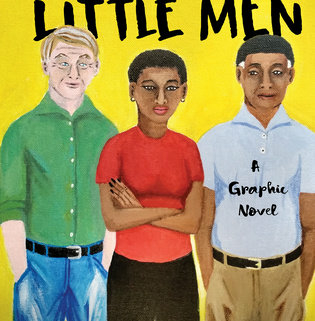 Author 
Clifford Thompson
will talk about his graphic novel 
Big Men and the Little Man, 
which tells the story of a Black woman trying to do the right thing in a white man's world. It's a story of race, politics, #MeToo, and what happens when you ask old friends for help in a complicated world — all wrapped up in a gripping mystery with a shocking twist.
Thompson will be in conversation with Beth Harpaz, a former AP political reporter and author of The Girls in the Van, a book about her coverage of Hillary Clinton's first Senate campaign.
Thompson is a painter, novelist, essayist, memoirist and the author of four books in addition to Big Men and the Little Man. He won the prestigious Whiting Award for Love for Sale and Other Essays. He teaches writing at Sarah Lawrence, NYU and the Bennington Writing Seminars.
---
RSVP below to secure your spot.