Join Tonya on Wednesday November 1st starting at 7pm at the Old Stone House. From there we'll sip and snack our way down 5th Ave while being regaled with relevant culturally-rooted narratives: the primary theme of this night's tour is "Dia De Los Muertos" — that now well-known uniquely Mexican holiday celebrated everywhere — including right here in the Spooky Slope (Park Slope Brooklyn)
The holiday falls on Nov 1st & 2nd each year when families welcome back and convene with the souls of deceased relatives. Along our sip, sample & stroll tour we'll many connect cultural dots to traditions of remembrance and honoring ancestors throughout the Americas and the New World. Our stops will illuminate the strong Spanish influences that started this global phenomenon known as The New World with stops at cherished Slope places to explore the diversity of Spanish food & drink cultures throughout the New (and whole) World including: Good Wine: A Food Lover's Wine Shop, Bonbon Lakay and Colombia in Park Slope. This spirited storytelling and sipping stroll culminates with a "Cheers!" at Chela Park Slope where we'll see snippets of an award-winning short film about Oaxacan festival culture, be treated to special snacks, imbibe mezcal artesanal and learn about it's ages-old cultural and historical significance. Chela is also is preparing and providing for us a special Dia De Los Muertos menu for those who want to sit down to a Mexican cultural and culinary feast to keep the festivities going with delicious food & drink (for purchase).
More about the Festival:
This all new two-week+ long Autumnal series will be taking place during a time that some might call "Spooky Season" — the time frame from around Halloween (i.e., 10/26) until after Veterans Day (formerly known as Remembrance Day) that falls on 11/11 each year. Turns out there are quite a few historical, cultural, national (and yes, spiritual 😉 "Days of Remembrance" that take place around the globe during this same time of year (…just prior to the subsequent season of gratitude and giving that goes from the end of November through December and into the New Year) :
"Samhain" in old Irish or Gaelic (Oct 31st – Nov 1st)
Day of the Dead/ Dia De Los Muertos in Mexico and other areas throughout Latin America (Nov 1st- 2nd)…
Fèt Gede/"Festival of the Dead" in Haiti (Nov 1st- 2nd)
"La Festa dei Morti" in Italian (Nov 1st- 2nd)
All Souls and All Saints Day in an wide range of Catholic-influenced cultures world-wide (Nov 1st- 2nd)
Atatürk Day/ Remembrance Day for theTurks (Nov 10th)
Remembrance Day throughout the British Commonwealth (Nov 11th)
Veterans Day – U.S. Federal Holiday (Nov 11th) previously known as Remembrance Day…
Bhoot Choturdoshi or Narak Chaturdashi /"The Night of the Ghosts" in India and Bangladesh (Nov 12th)
A plethora of multi-cultural Days of Remembrance will also be acknowledged …
The community-centered neighborhood of Park Slope, Bklyn NYC is the perfect setting and starting point for an unprecedented and pioneering program that's intended to foster connections in many forms. A vibrant neighborhood known for it's abundance of restaurants and watering holes representing each of the above-mentioned cultures, nationalities, ethnicities stretched along two major, parallel streets: 7th and 5th Aves. The latter especially is a multi-block oasis of "Mom & Pop" style small businesses (with loyal, local and destination-driven clienteles) peppered throughout a long stretch running from near downtown Brooklyn and the Barclays Center far beyond the South Slope towards Sunset Park…
We'll visit many of these special places for tastings including: bits and bites of fab foods, delish sips of wines & spirits (+ creatively crafted cocktails and mocktails too) while experiencing immersive storytelling — and depending on the date and locale — you can also look forward to seeing: art displays, short film screenings, readings of: poetry, short plays , excerpts from relevantly themed books and ghost stories! Plus other spirit-lifting, body & soul nurturing activities for reflective rejoicing to help foster the art of remembrance of a range of impactful and inspirational lives lived — in both recent and far distant pasts.
ABOUT THE FILM & RELATED EVENTS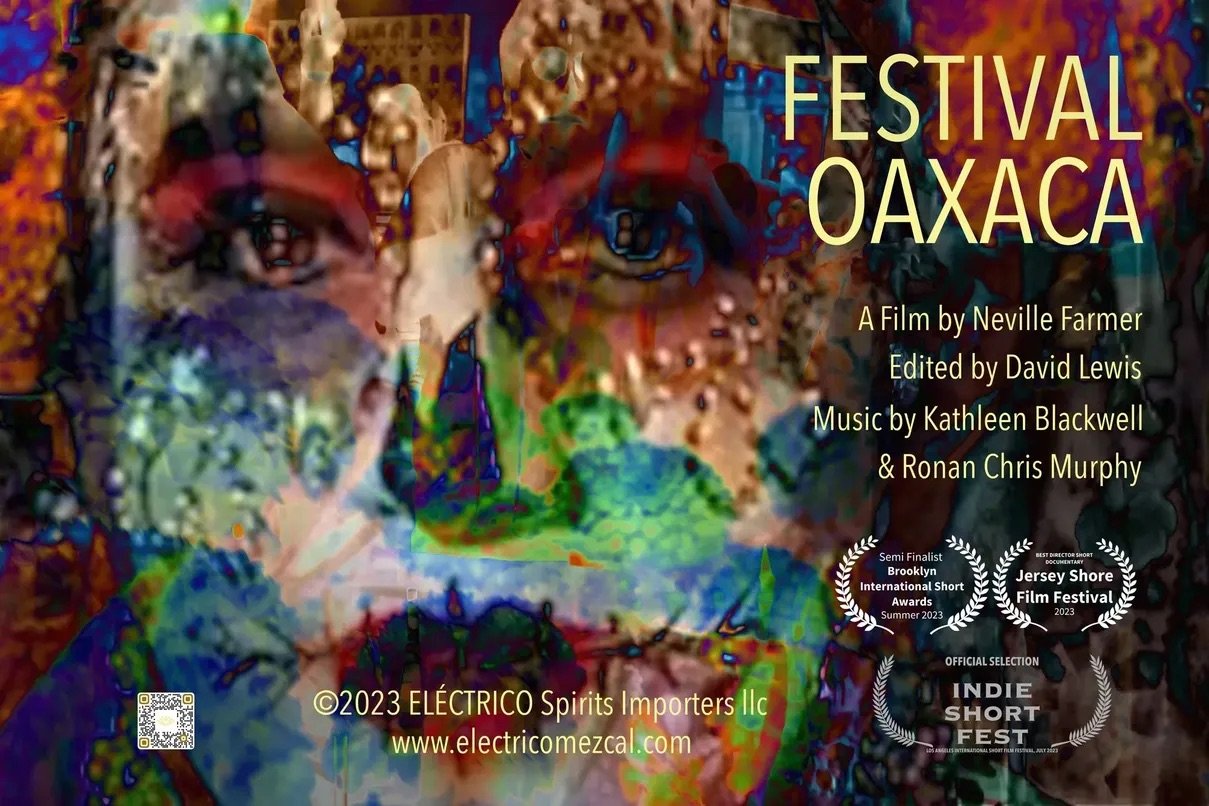 Snippets from the award-winning short film "Festival Oaxaca" by Eléctrico's talented team member Neville Farmer will be shared. The film centers around Oaxaca's celebration of their ancestors and Eléctrico Mezcal's ties with Oaxacan culture, celebrating the ancestors and the recently departed. Which is what 'Remembrance' is all about… Full screenings of this 10 min short film will take place on Saturday 11/11/23 at The Old Stone House of Brooklyn (on the hour between 5pm – 9pm) at our Spooky Season culminating event "Remembrance Festival + Hearth Fire Cookery & Film Screenings" so mark your calendar! Also mark your calendar for the next Slope Sip & Stroll on Wed Nov 8th 7pm: "Celebrate Remembrance Around the World – Walking Tour"
ADDITIONAL INFO
All strolls start in front of the Old Stone House (on the JJ Byrne Park side). * This is a FREE event created and facilitated by Tonya Hopkins, HOWEVER donations / gratuities/ whatever (you wanna to call it !) in support of my work and experiential events like this are graciously accepted via various options/choices:
🟢 PAYPAL https://www.paypal.com/paypalme/TheFoodGriot
🟢 TIP JAR https://tr.ee/id2jaU19T5