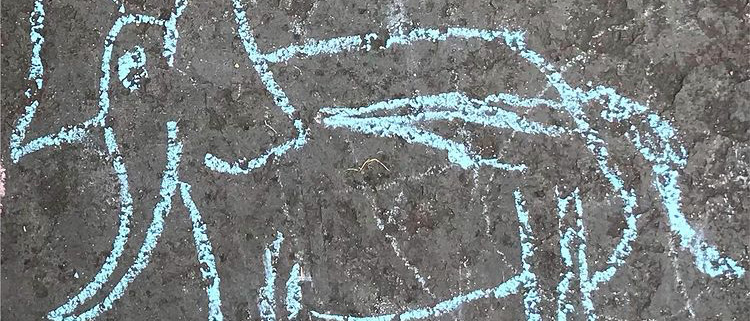 We're kicking off our monthly Chalk the Walk community mural program!
On the first Friday of each month, bring your sidewalk chalk from home or borrow some from us to add a drawing to the walkway in front of the House.
This month's theme is animals- draw your favorites or make up your own unique critters. Neighbors of all ages are welcome to participate.
We'll have a different drawing theme each month!