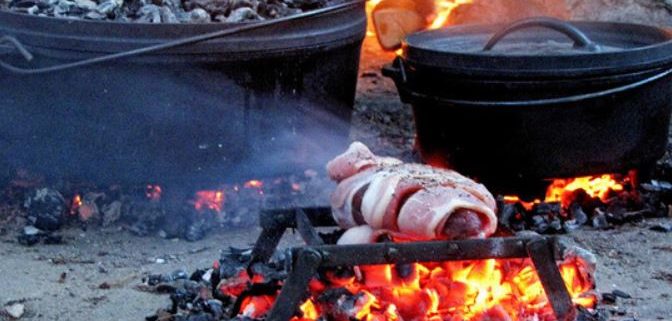 In this hands-on class with historic gastronomist Sarah Lohman, you're going to learn how to cook over an open fire. But what you'll really learn are the primal cooking skills that will make you a better cook in your daily life.
We're going to cover the four basic cooking techniques: baking, roasting, frying and boiling. While preparing a meal on an outdoor hearth, you'll learn how to tell temperature without a thermometer, how to tell the doneness of food by using all of your senses, and how to build a bad-ass fire.
The skills you will learn in this 3 hour session will allow you to amaze your friends on your next camping trip; put on an old-timey costume and cook at a historic house; or simply become a better, more intuitive home chef.
The cost of the class includes a light meal you will help to make: A vegetarian spring soup, rusks (a fried bread), grilled meat, and dessert.
$55 tickets available in advance through the Brooklyn Brainery