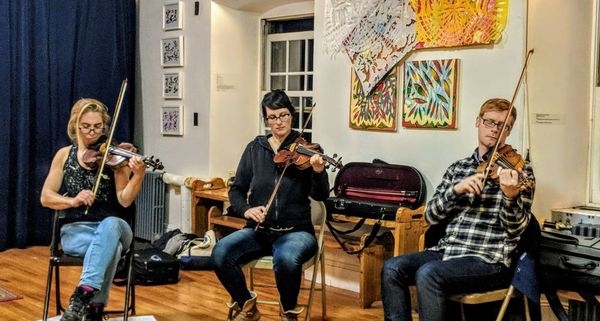 Bring your favorite acoustic instrument to OSH on April 1 from 6 pm – 9 pm to play along in this month's Slow Jam!
This group is intended for folks interested in playing tunes with other musicians, learning to play by ear, and increasing their own musical skill.
These monthly sessions are fun and welcoming to all ages and levels of playing.
We won't play from sheet music, but you can use it for your own reference.
To sign up, visit Meetup.