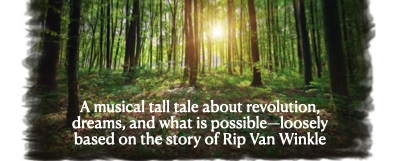 See Impossible But True, a musical tall tale based on the story of Rip Van Winkle, presented by Brooklyn Tavern Theater on October 14, 15, 28 & 29 at 7:30 pm.
Come early at 6:45 to enjoy a free mug of flip at the brick oven before the show!
BTT performs in small, unconventional spaces and encourages audience participation- you might be asked to assist with a prop or join a dance later in the show, but it's all optional and in fun.