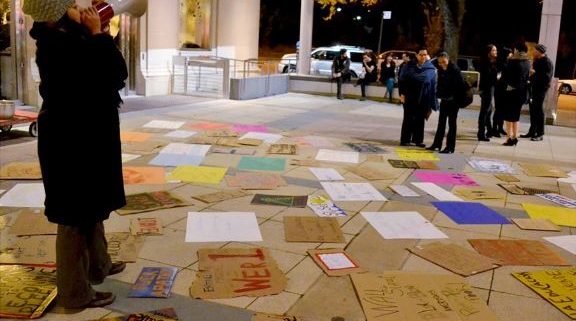 Create your own protest signs with artist Alicia Grullon.  Learn about the history of protest signage, consider issues important to you and "picket" with the artist.
Meet in the park on the 5th Avenue side of the Old Stone House.
See documentation of past performances on Alicia's website
This project is presented in conjunction with our current temporary exhibition Appropriating Revolution, featuring work by Grullon and 6 other contemporary artists incorporating images, texts, and actions from past revolutions in their work to address the most important issues of today. On view upstairs through October 8.