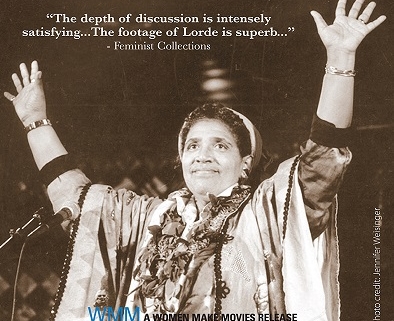 Take a trip to the Alice Austen House, one of our Historic House Trust sister houses, for a movie night!
Tonight our friends will be hosting an outdoor screening of "The Edge of Each Other's Battles: The Vision of Audre Lorde", a film by Jennifer Abod.
This film documents Black lesbian poet and activist Audre Lorde's (1934-92) social vision, using footage from the four-day conference: I am your sister: forging global connections across differences, held in Boston in 1990.
Space is limited, email info@aliceausten.org to reserve your place.