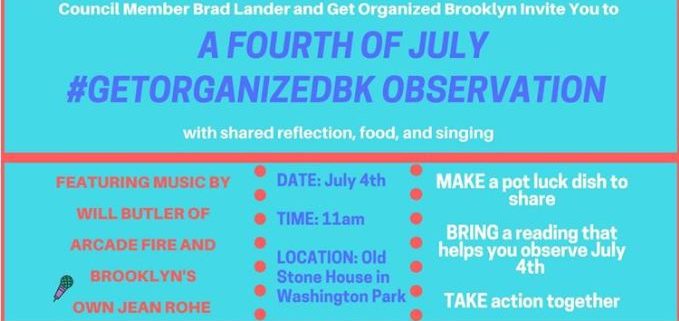 Celebrate Independence Day with a family-friendly #GetOrganizedBK observation, connecting us to our values, and engaging us in action to fight for them.
**Featuring music by Will Butler & Jean Rohe**
MAKE a pot-luck dish to share.
BRING a reading (poem, song, etc) that helps you observe July 4th.
TAKE action together.
In addition to shared reflection, food, and a little singing, we'll take action to hold the country to the values we share like registering to vote and signing up for action with GOBK working-groups, who continue to engage in powerful work across so many issues and campaigns.