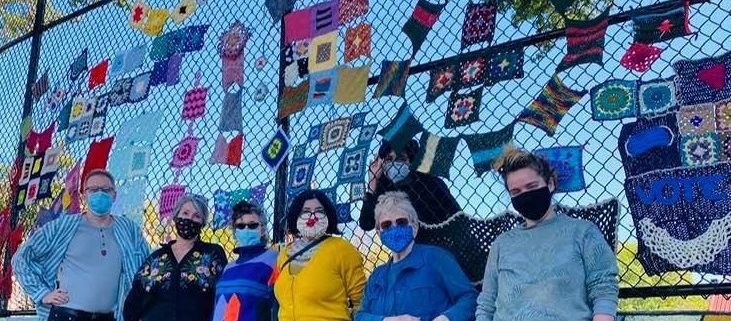 Join us to craft the 4th Ave Yarn Bomb, a fun activity to celebrate art and community on 4th Ave in Park Slope and Gowanus! The 2021 theme is Protecting the Earth/Climate Change.
Community crafting sessions will be held on Wednesday evenings from 5 pm -7 pm in the North Garden (off of 3rd Street) though August and September. Please bring your own supplies, open to all who knit, crochet, or weave.
The yarn bomb will be installed on October 2- 3 before the Kings County Fiber Festival on October 9.
Participants can also craft at home and drop-off pieces in October. Email fofa@parkslopeciviccouncil.org for more info.
Supported by Arts Gowanus, Why Not Art?, and the Park Slope Civic Council.