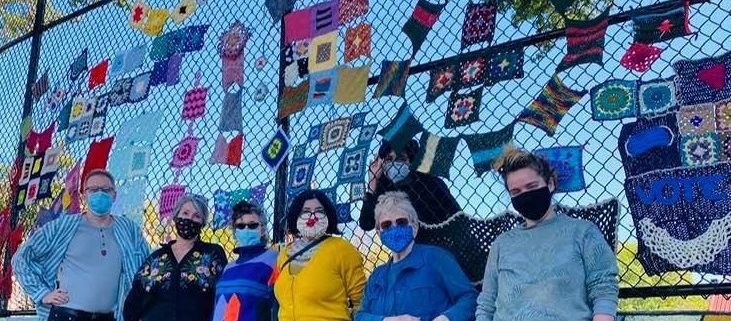 Get involved with the 4th Ave Yarn Bomb- a community made, public art installation.
Please fill out the Yarn Bomb 2022 interest form linked here and let us know if you are in!
Use this link to join in the kick-off meeting on Zoom on Wednesday, August 10. Meeting ID: 730 228 9811, Password: 12Amma
We are exploring ideas for a theme or common organizing element for this year's yarn bomb, so please share your ideas in the Interest Form and/or at the Zoom meeting.
In-person sessions will begin on Wednesday August 24 from 5 pm -7 pm at the Old Stone House garden. Sessions will continue every Wednesday until late September. Like previous years, you are welcome to work at home and contribute in any way you can!
Please share the Interest form with any knitting/crocheting/fiber arts friends and groups you belong to. We are looking for artists, crafters, volunteers and others (local businesses and nonprofit organizations) to help make this a success!